Great sounds

Thanks Paul! Both Noxious and Opulus can make some excellent sounds for sure.
Hey folks! Hope you're all doing well. Here's a slow piece played on a little synth I'm working on. Lots of subtle modulations and it's definately a headphone track. Enjoy…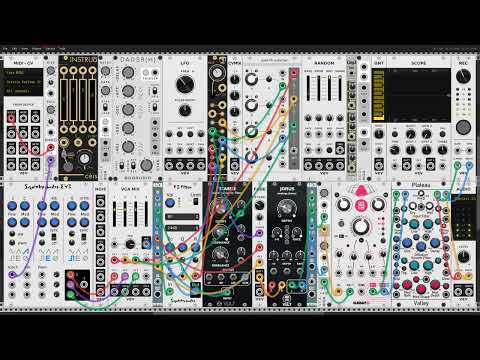 I always enjoyed mixing and sampling LFO's to generate sequences and melodies. It's totally deterministic but can yield some lovely and complex melodies with some fiddling. Very pleasing to my ears.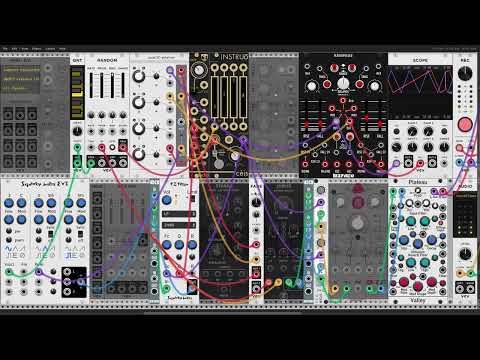 Wonderful and yet so simple a patch! A right smasher!
Here's my entry for VCP-72, thanks for keeping these going Ben!
Ice Tray is certainly a very interesting module. It's also a bit challenging to wrap your head around it, and get something going that is musically satisfying.
In this patch I have two voices, both sequenced by the equally brilliant Glass Pane, also by Path Set. One voice is from the wonderful docB::Pad oscillator split two ways. One leg going straight to the mixer and the other going through Ice Tray.
The other being played by Basal, to anchor the whole piece.
It's a slow, dreamy ambient piece, and good headphones are definately recommended for this one, there's some good low frequency content there. Enjoy!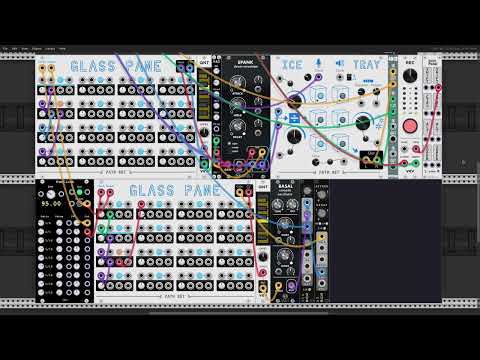 You'll find the patch here:
This is my contribution to VCP-73.
All notes are sampled (S&H) from LFO's (Stages) and triggered from the very nice docB::PwmClock. There are four voices, from respectively XFX-Wave, docB::PAD2, Rings and Bleak.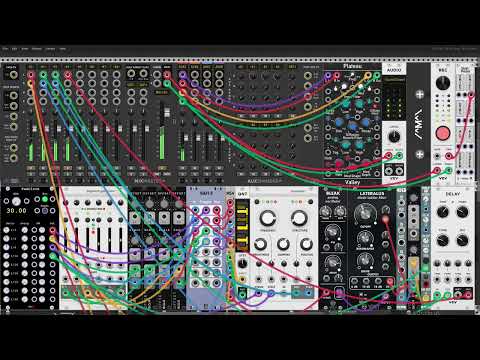 You'll find the patch here:
My submission to VCP-74. The challenge is to make a patch making good use of Tides2, and secondarily only use the VCV Fundamentals and Audible Instruments (Mutable Instruments) modules. Tides2 is a wonderful and very versatile module. Sounds great as VCO and I love that chords mode.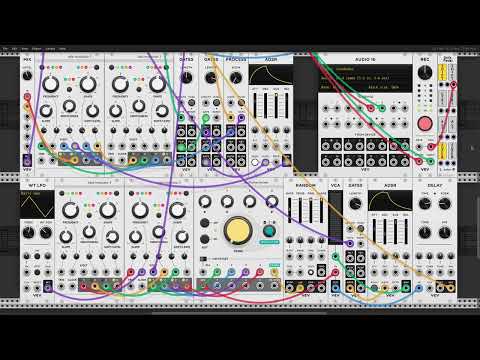 You'll find the patch here:
Three instances of the Proteus generative sequencer having at it. It has become my favorite note and gate generator in Rack after the latest update.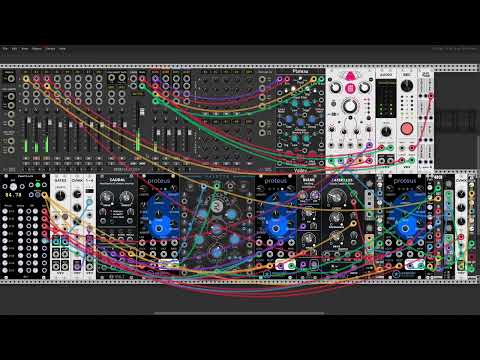 Spent some time messing around with the new "Dark Energy" oscillator. I can get a wide variety of really nice timbres from this one, and it's a joy how lean it is on the CPU, and often you don't even need a filter after it.
Of course then I used the CPU budget right back in playing with the new "Airwindows" effects. Man, they're really interesting some of them and it'll take a lifetime getting through all of them. Great stuff!
And I must say - the "Tap Dancer" delay is pure joy, such a brilliant sounding module! And "Ions" is a wonderful sequencer as always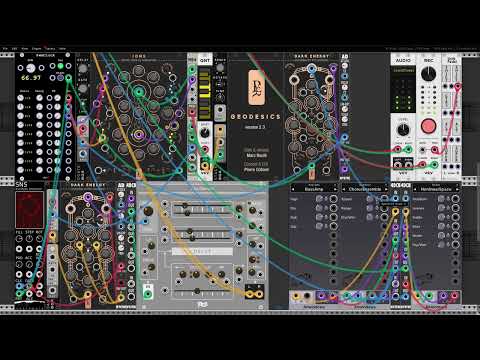 Testing an interesting sequencer (commercial) coming to VCV Rack. It's fun, different, deep and requires you to wrap your head around it…
And may I just say again how friggin awesome the Surge XT plugin is!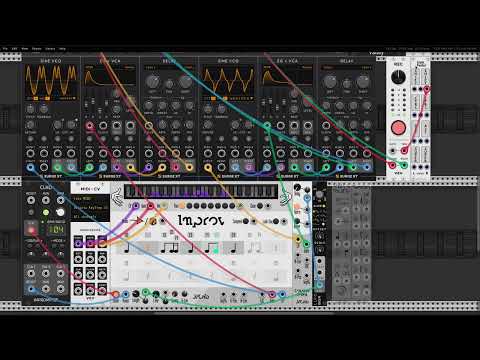 Looks and sounds very interesting!
Some testing today of another upcoming, commercial sequencer for VCV Rack. Some good things to look forward to …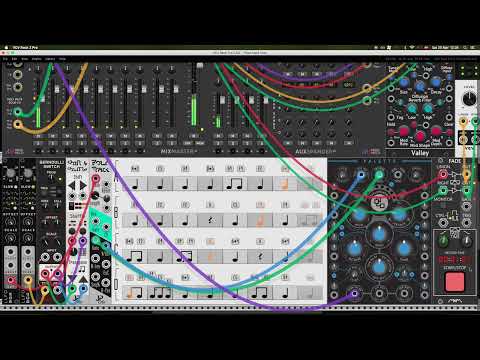 Nice! Looks like a very musical module. Will it also take an address besides a clock? As in can we drive with a clock-phase signal

Thanks Dan! Yeah, it IS very musical, that was my first reflection. No, it only takes a clock, as it is.
Looks like some quality modules will be dropping soon from JPLab. This one seems to have a nice balance of user control vs random modulation of the sequence.
And nice to see some Venom quietly doing its thing