So I have three problems actually and it would be cool to hear what you guys think.
After one of the previous big updates VCV Rack 2 just do not recognise the name of my Audio interface on Direct Sound (on Wasapi it does), could be the font issue or something, cause it's in cyrillic, all the latin letters look fine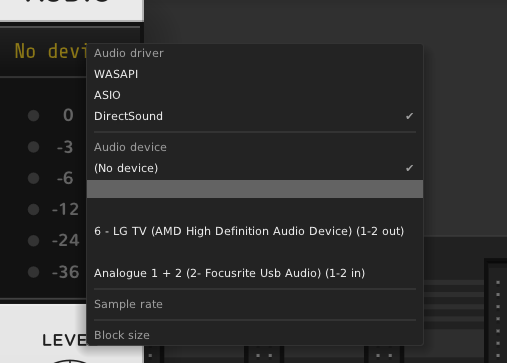 ---
Sometimes Hora Hi-Hats output says "NaN". I don't really think that's the Hora glitch, cause it looks like it could be related to the first problem or something else, like my CPU or something. I tried re-downloading the module, but no luck
looks like it is a Hora glitch, wrote an email reporting the bug
---
Sometimes some sequencers (ADDR and GateSeq) reset to the second step instead of the first (I use Impromptu Clocked for clocks and resets). No swing, no delay, no modules between clocks and sequencers. Usually I just set the starting step to the last position (the one before 1st) if it's possible and everything's fine. But it annoys me, especially if it's GateSeq, cause the offset rhythm makes me seasick. It could be CPU related, cause it happens more often when there are many modules in the patch. Any ideas?
probably solved!