So in response to this thread about missing plugins I made a little website that takes a VCV patch and tells you which modules you are missing.
URL: https://vcvtools.glitch.me/
Example: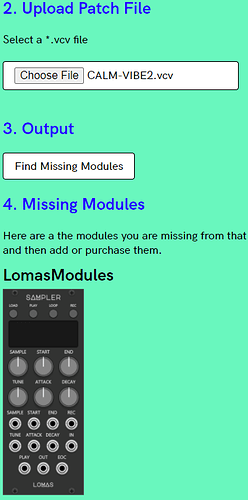 I mostly just made it for the sake of making it, but I thought I'd share it anyways. The code is available under an MIT license if anyone wants to make something cool based of it . The website that hosts it is https://glitch.com/. It makes it super easy and free to host little websites like this, you can even remix this or other websites with a click of a button.