I have played a bit with Xjadeo on windows. I can select a frame from a video using CV. That's neat - but so far, I have no luck doing smooth playback and other advanced functionality.
I run it from a windows commandline, as you can see in the screenshot "xjadeo -O portnumber" - portnumber is the port i want OSC to listen on. I right click the xjadeo window to load a video, and note the length in frames. In cvOSCcv, I check convert. 0-10 for the input. for the OSC out: Min value is 1, (first frame). max value is the number of frames minus 1.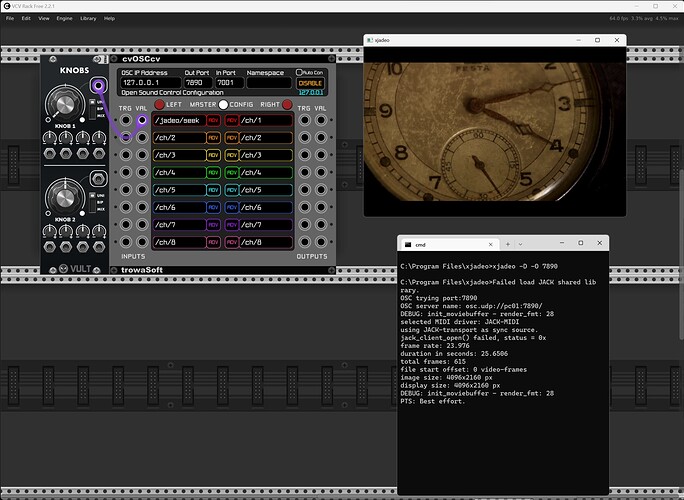 Not much of a "movie player in Rack" - but maybe a path to follow.