Hello and friendly greetings rackheads! Today I was strolling in one of the biggest musical instruments shops of my city and I came across this thing: Behringer System 15
In the shop they sell it at €1000,00: you go, pay and bring it home. As you can see, from sweeetwater you can get it for $800 that is more or less €736. I sent a message to know the cost of the eventual shipment but what I would like to know from you is: is this product valuable for an absolute beginner in the hardware eurorack field like me (consider that it is expandable, I can put other modules because it has plenty of empty spaces) or are there other beginner product around the same price that offer more flexibility and space to learn how to deal with hardware?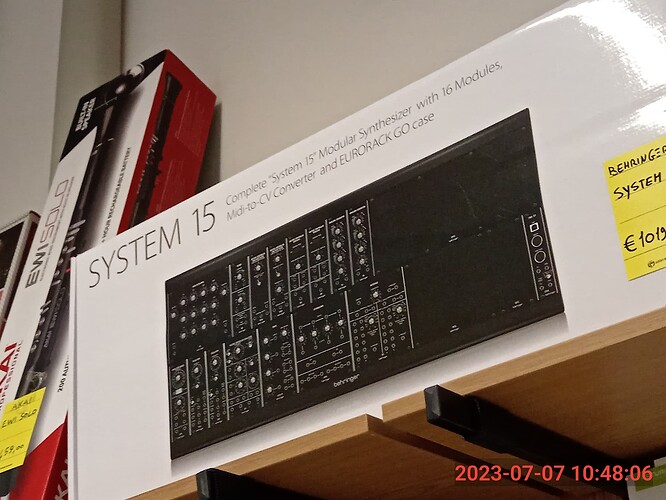 Thanks in advance for any suggestions! I am so willing to add some hardware to VCV without giving up to one of my kidneys!

UPDATE: sweetwater do not ship in Italy

I've found the same product from HERE and HERE but the prices are around €920/€1000 so at this point it just the same to buy at my local store rather than having shipped it…