Hi All,
I just released my fourth module in my free plugin. This is more experimental.
It is a multi-band ducker, or a spectral-ducker… the frequencies of the "key" input will attenuate the corresponding frequencies in the "main" input.
Suggested use-cases include:
Get rhythmical ducking by having percussion as key, and sustained notes (chords, bass) as main
Unmask a solo instrument by "oppressing" supporting elements (chords, arpeggios, riffs, cymbals)
The name is inspired by "Aphex Dominator"… I always loved the "over-the-top" names for effects. So this one is called "Oppressor".
If the "key" input is un-connected it will use the "main" input and function like a simple multiband compressor. The vu-segments will turn red in this mode.
Each vu-meter-segment represents one dB of attenuation.
Parameters:
SENSE, adjusts the "sensitivity"
RANGE is how deep a frequency will be cut. It defaults to 6dB and goes btw. 0dB up to 12dB.
A (Attack) is how fast the dampening will "kick in", set it to low values for rhythmical effects.
R (Release) is how fast the dampening of the frequency will go away (half-life).
---
---
Omri recorded a great video showcasing it here: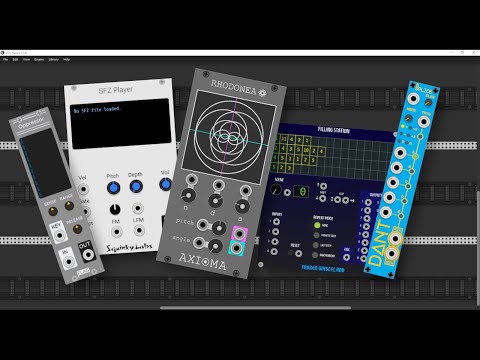 (note: this video was made before I added attack, and before vu-segments)
I put together a short clip too here: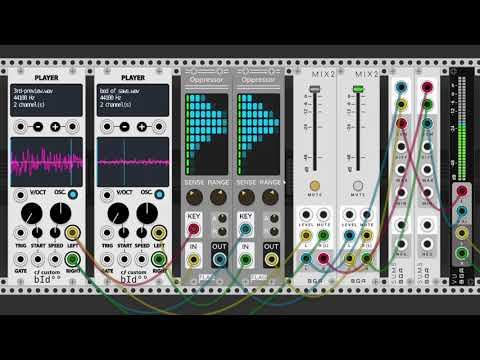 And this: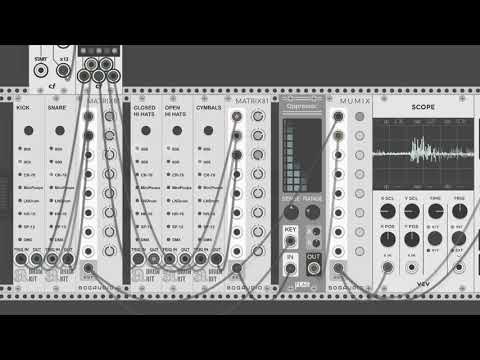 Thanks, Jonas