Hi all,
from time to time i experience a weird behaviour in Rack 2.1.0
Where as i reopen an existing patch, for some reason all modules seem to be re-arranged in a total different flipped order then in which they are actually saved in the patch.
---
For example this patch is saved like this: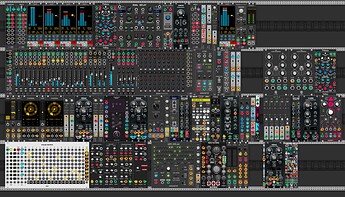 But when i close Rack and re-open it, it now looks like this:

Where as just 1 day ago, it was still appearing how it is originally ordered, also after re-opening the patch.
---
I wanted to report this bug earlier, but i have not found a way (yet) to reproduce this at will.
It is becoming quite annoying


Is any one else experiencing this?