here today, gong tomorrow
The high school. It was cracked & they got a new one. Even a cracked one is a find though, they're pricey.
Ah, that makes more sense. I'm really interested in hearing about the results of using the gong as a plate reverb. I have become really interested in plate reverb after I started using Valley Plateau in VCV Rack. I read more about how it works, learned about real-world plate reverb, and the whole thing sounds so interesting.
I am super stoked today because Omri Cohen decided to take Elastika for a test drive. As usual, he has a knack for making amazing things happen: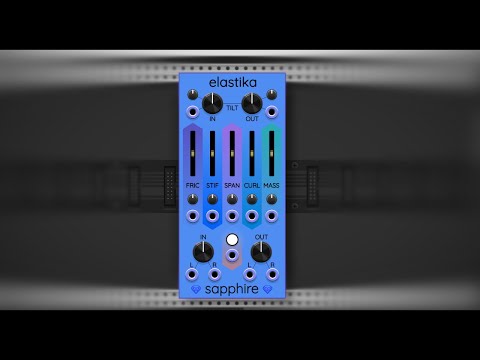 Big up the Elastika junglist massive!
Both you and Omri should be proud!
ha that is indeed amazing. so lovely.
You are living the dream! Sounds like he also made a Patreon video that studies it even closer?
Yes, Omri's Patreon subscribers can watch a more detailed video about using Elastika. It is 27 minutes long and explores other topics like feedback, filtering voices, and using Elastika to generate audio on its own without using exciter input. As usual, he did a wonderful job creating neat sounds while explaining things accurately and clearly.
I already love the module ( super big thanks) but the Patreon video has me super excited to start some new patches tonight.