Fear not it is coming
https://google-research.github.io/seanet/musiclm/examples/?ref=futuretools.io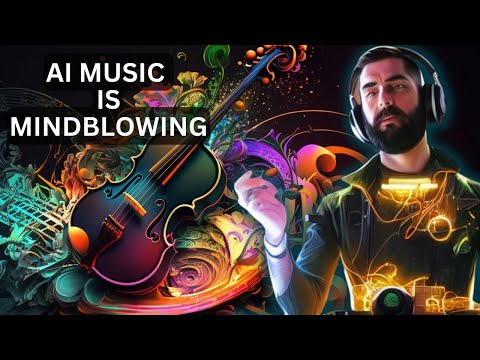 Wow! Things have really progressed since I was playing around 6 years ago with the Yamaha Vocaloid and CyberDiva text to musical vocals tools.
Will be stressing as auto tune
So MJ v5 alpha is being tested and it claims:
Much wider stylistic range and more responsive to prompting
More detailed images. Details more likely to be correct. Less unwanted text.
This model can generate much more realistic imagery than anything we've released before.
So lets see what sweet new synths this can dream up
Am i the only one who liked how messed up and distorted the old images were?
It definitely had its charm, but you can still go back to those models, just use the --v param Midjourney Model Versions
IMO MidJourney needs to keep pushing forward with updates, AI is moving so fast at the moment, if you don't keep up, you will be left behind.
I have found my magic words, I just add detailed illustration 70s to the start of my prompts and I get great stuff like this:
The 4th one is apparently a "Mother, Jugs and Speed" sequel where they gave up being EMT's to work in a university machine room.
they need the extra fingers for keyboards that have powersaw blades that pop up like Jaws when you're playing them
Oh yes, adding a little bit of Roy Lichtenstein to it is great
In fact, adding various specific artists gets very interesting… here is a bit of Egon Schiele added, very weird, but I like it
A touch of Frida Kahlo
A pinch of Paul Klee
A sprinkle of Zdzisław Beksiński
In case you're bored and have too much time. I found it somewhere on the web but I'm not bored and I don't have enough time to play with all of them…
Just be careful. Intensive AI usage may lead to heavy CPU load and computer burnout!