Hi, just need some clarification of the external trigger function.
I am making an assumption that using the external trigger would result in a 'one off' trace, ie the trace would be captured/frozen/locked like the scope from Submarine.
But for me the trace is always free running no matter if the trigger is 0 or 10 volts or the level of the Trig value.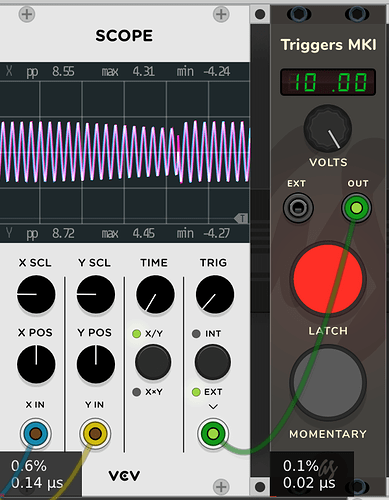 What am I not understanding?
Thanks.