In this clip you can view how to setup VCV Rack & Reason, assuming you know how to install or use internal audio routing on your system.
Both applications communicate with eachother.
For simplicity sake there is no audio going from application to application any other then the audio that is carrying the cv/gate/clock signals.
The setup used is centered around Motu Ultralite MK4 and the use of its internal virtual DAW channels.
Through internal routing, audio signals carrying cv/trigger/clock are patched from application to application.
All other audio is mixed in the MOTU.
VCV Rack is sending CV & Trigger to Reason for Complex-1.
Reason is sending clock signal with use of the excellent SW Sync plugin from Expert Sleepers to VCV Rack.
Full explanation is shown during the clip.
---
link to the patch:
https://patchstorage.com/tutorial/vcv-rack-reason/
link to the Silent Way plugin:
http://www.expert-sleepers.co.uk/silentway.html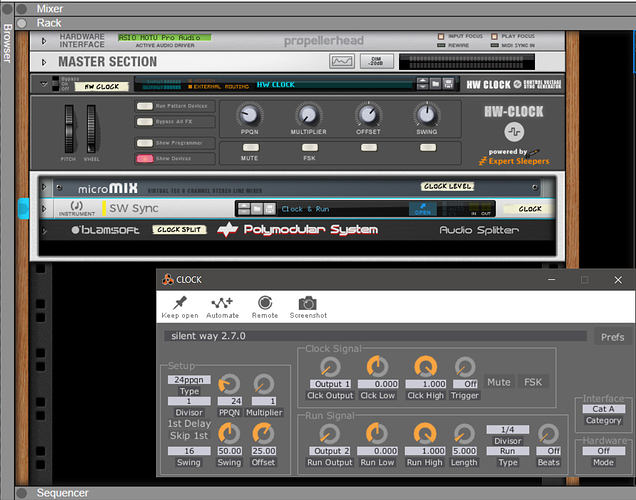 If your audio interface doesn't have virtual audio channels but you still wish to try virtual audio routing, you can try to see if one of these will work for you:
http://sar.audio/
https://www.audinate.com/products/software/dante-virtual-soundcard