After 2 years of development, the latest major update of the virtual Eurorack platform VCV Rack is here.
https://vcvrack.com/news/2021-11-30-Rack-2-released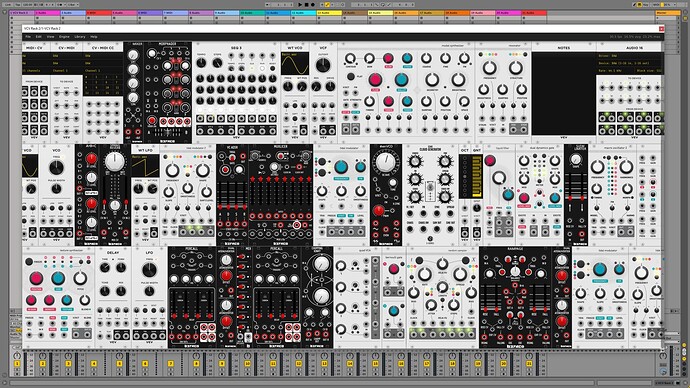 Congrats to @Vortico and everyone involved!
c.
Congrats and many thanks to @Vortico and everyone involved!
Awesome stuff and well done @Vortico - what a mammoth achievement!
Great stuff! Bravo!







Woo-hooooo!
All congratulations, Andrew and all! This is WONDERFUL news. Good roads ahead…
edit: looks the site and server are up and down so I guess the good news is spreading

Music Tech release of the year. Big congratulations on this one!
Congratulations!

Congratulations @Vortico instant purchase!
Amazing work. $99 has never left my wallet so fast! Congratulations on reaching the milestone, very happy for you!



…Also, big hugs to everyone else who helped get to today!
Congratulations! Server is taking a hammering

Nice one! I had thought from what I read here it wouldn't be until next year. Thanks for getting it out before the holiday season… lots of time to play.
Anyway, I will shut up and give you my money =)
Well done.
I've just paid and downloaded but can't login "No response from server" Server must be getting hammered ?
yep - it's getting a proper hammering.
Yeah, every page is slow to load. Poor little nginx!
I was able to download and install but it is having troubles downloading the license key. Probably the same reason, I suppose.
It took me a few minutes of repeating and I got in. It's not down, it's just having to drop connections to stay up

And not that I don't love (and intend to keep using) standalone mode, but I'm cackling with glee that this is running in Reaper–so much fun on the horizon!
edit: direct automation control of knobs is going to be so crazy