The Southern California Synth Society and the Colorado Modular Synth Society proudly present the SYNTH SOCIETY SUMMIT 2021 on May 21-23, 2021.
The summit features 3 days of performances and live panels discussing all things synthesizers and other topics relevant to our community.
On Sunday, May 23 at 11:00am PDT, I am very excited to moderate a "Virtual Synthesis" panel with the amazing Sarah Belle Reid and our friend @Omri_Cohen and we will talk about VCV Rack as a platform for learning and how to integrate external hardware and instruments with VCV Rack.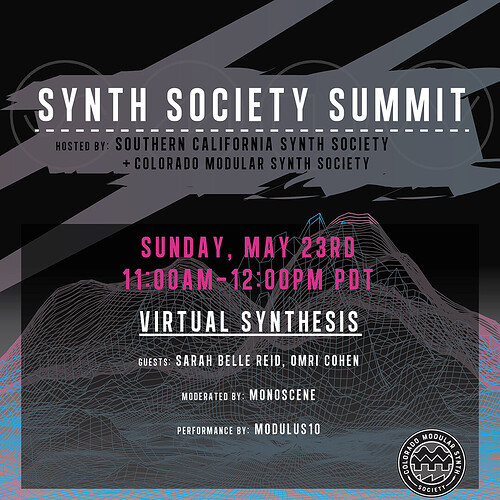 The event link for the YouTube stream is live now (click below). Set a reminder now and join us in the chat during the panel session.