check out the rack ears on this bae! Does not sound like other things I have heard lately.
It takes continuous "voltages" and "quantizes" it to the nearest desired note. Where desired coulld be "12 even tempered scales", or "c major" or (almost) anything else. It's how you (typically) turn random voltages into "notes".
sounds like a quantizer

Yep, Quintizer is a quantizer. 5 of them in one package to be exact. I got sick of merging and splitting into/out of JW's excellent Quantizer so I borrowed his code and tweaked it for my own personal use.
I can roughly guess where this all ends, I´ll start with making a custom blank module, maybe a 1HP with a fat cat on it.
I thought I´d just make some strange noises with VCV, but I think it gets much deeper… Thanks

oh, I misunderstood. sry

no worries. as a redemption, I will shamelessly exploit your github demo

edit: well, my first module became a tutorialized sine wave, the cat´s too fat for 1HP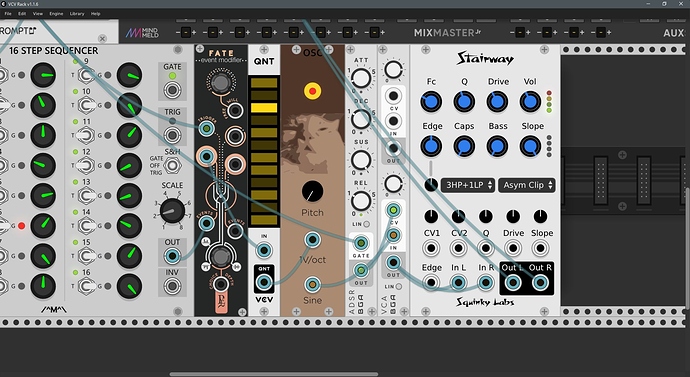 and sorry for hijacking the thread. what a great way to spend a sunday.
ooooooooh, that is a very interesting drone! A good marriage of the Count and the @Squinky.Labs.

yeah, really cool. that vocal drone that slowly goes up and down. sounds so good.
Nice! Haven't listened to the prior one yet but I will when I get to a quieter place.
Oh yeah, and I'm going to need that Quintizer!
very nice, love it. and I take the opportunity to thanks you for your module. I usually find the missing feature in Count Module collection

cheers
Haven't posted anything here for a while. Here's a little melancholic piece for a quiet locked-down Sunday night in.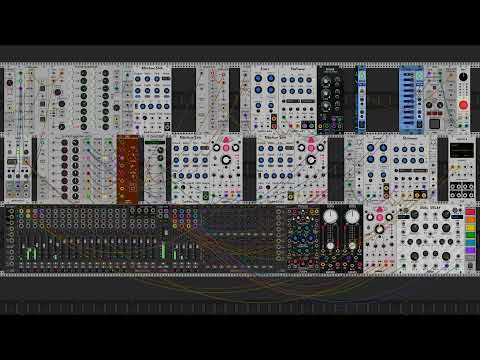 Beautiful, the nights are drawing in and this track/patch is perfect for this time of year! Melancholy seeps into everyone's bones!!