The problem is that the knob to set the timing is not good to perfectly match the observation window to the cycle length.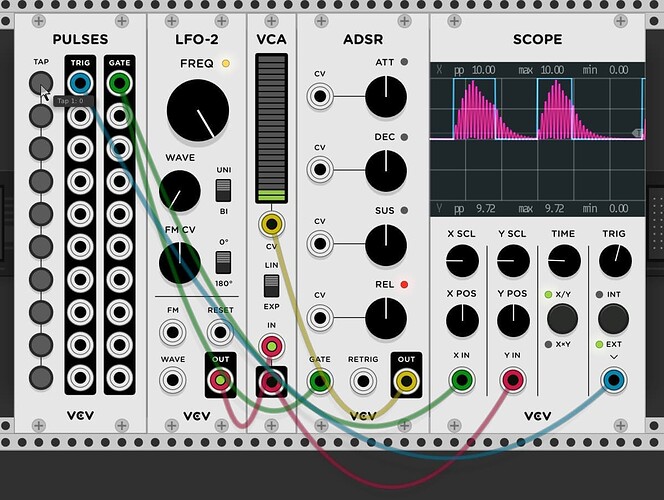 There is also an interference with the calculation speed as it seems. I tried entering different values and the display swallowed certain frequencies leaving only a strange curve.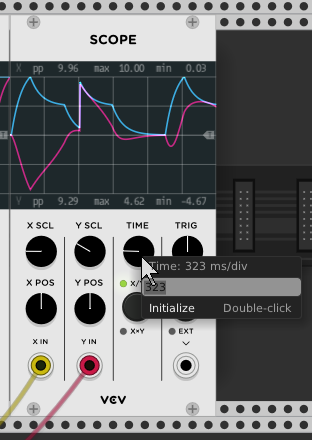 What I want to achieve is that the gate and envelope and wave that is displayed, doesn't jump around on the scope, but stays ecactly at the same position and only changes when I turn the knobs.
Is it possible to get this fixed/added?
Here is a Mockup UI: