Thank you for clicking in!
Here is the patch: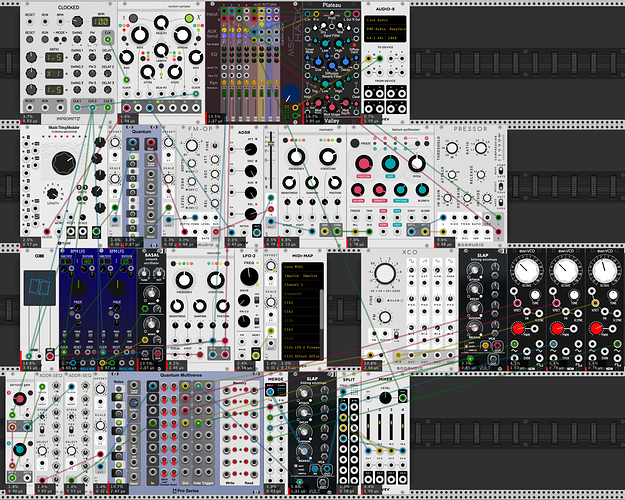 I created this patch for about a month ago and it was fine, but when I opened it again three days ago it starts to sound very glitchy, sometimes can't even produce a continuous sound. When enabling CPU meter all sound will stop.
I am using a 4-core i7 2012 MBP with 16gb ram, and changed a new SSD about 2 years ago, running with High Sierra 10.13.3.
The weird thing is that when I open the same patch on another computer (2011 iMac 4-core 16gb ram i5) it runs a lot better, very smooth mostly.
The glitchy issue happens to other patches as well, but only on my MBP.
Things I have tried:
set frame rate to 15 from 70
choose real-time priority and 1 thread only
minimize the window
simplify my patch
clearing files on MBP (now more than 250GB available)
tried all block size
updated everything
have a cigarette
What else can I do? Is there anything I overlooked?
I hope it's not the time to change a new computer…
Very much appreciated and thanks for all your help in advance!