Happy to share the work @Omri_Cohen and I have been doing on a mushroom themed collection of samplers and loopers.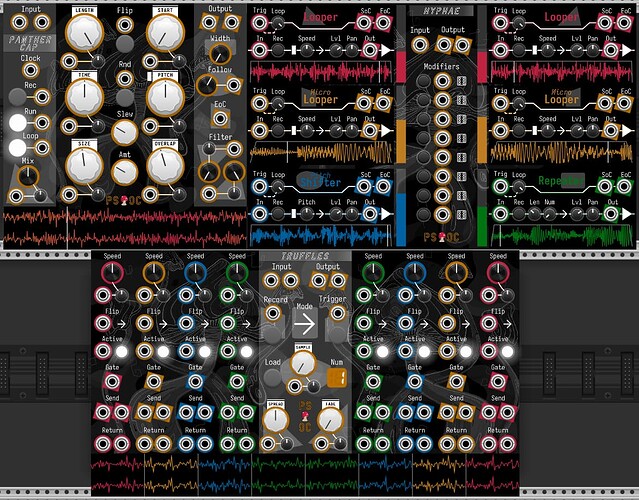 The premium collection contains three feature packed modules:
Panther Cap, a polyphonic granular sampler and looper
Truffles, sample slicer with dedicated send and return per slice.
Hyphae, mini loopers with deep modulation potential.
The free collection contains the little cousins, Truffle and Hyphae.
View the full color manuals and submit bugs.
And a special thanks to everyone who helped test the modules so far