Hello good patchers, I've taken @stoermelder 's MIDI-CAT and done a search and replace for MIDI to OSC. This is what came out.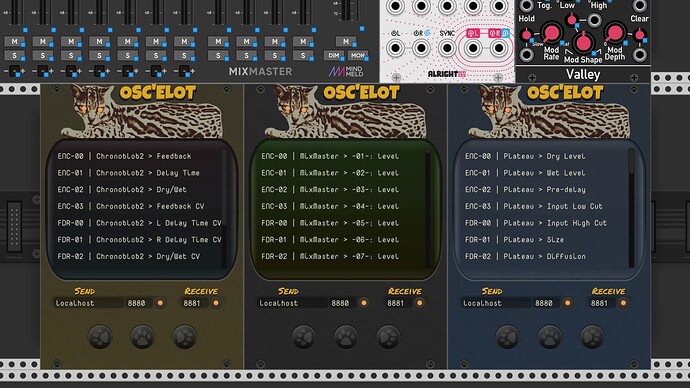 There is an example OSC controller template in the presets folder. You will need to use Open Stage Control for it: https://openstagecontrol.ammd.net/ It's free and let's you have an OSC controller anywhere you have a browser-phone, pc, tablet etc.
For people who use TouchOSC and such please create some templates and add to this thread if possible to help others. Any issues please let me know, especially anyone using hardware OSC controls.
Thanks!
Docs:
Please grab it here and let me know of any issues.