Hello! We're looking for testers for our free plugin: NullPath.
NullPath is a collaboration between @Patheros and @alefnull, themed around semi-randomness. There are currently four modules: Expand, Collapse, Cascade, and Turbulence.

You can download the latest builds or read the manual.
---
Expand & Collapse are a pair of not-so-sequential switches with four modes based on the "weight" parameter of each step. These modules also have unique "Fade while switching" option in the right click menu, with a slider allowing you to control the length of the fade.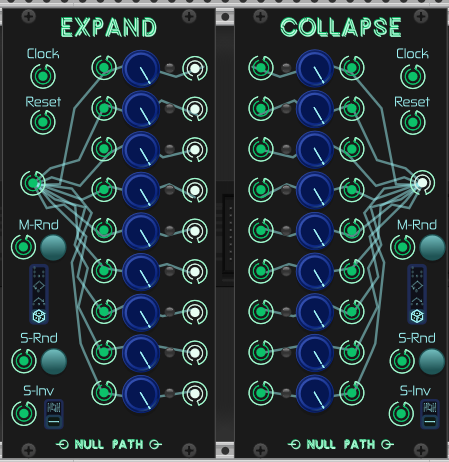 ---
Cascade is a four-channel envelope/function generator with a bonus "Cascade" channel. The cascade channel pulls from all four of the surrounding envelopes using three different modes.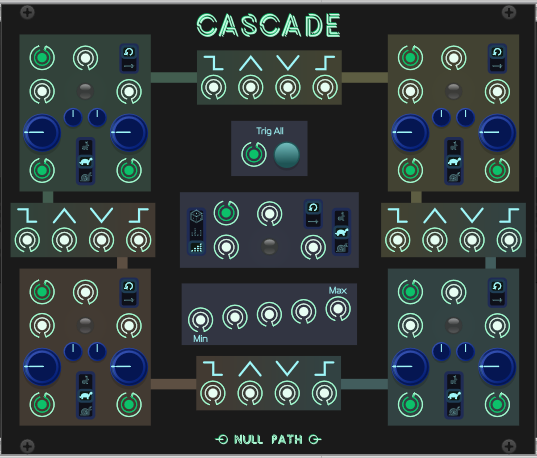 ---
Turbulence is a three-wave "supersaw" oscillator/voice with a build in noise section and envelope generator. Route the envelope to control the depth and texture of the noise and the width control of the middle saw wave