The Delexandra Volume 1 plugin is now available for VCV Rack 2.
Many, many thanks to those who have been testing this version.
Downloads for Windows, Mac, and Linux can be found here:
New features in v2:
Display button now lights up when pressed!
Add display visualization for designated-carriers
Add display visualization for self-routing in Alter Ego mode
Add knob, button, and port tooltips
Use new VCV Component Library graphics for knobs, buttons, and ports
Add support for Rack v2 light bloom setting to all lights
Add explanatory message when viewing a non-visualizable algorithm in Edit Mode
Glowing panel ink has been removed
New module: Algomorph Advance is officially released

Featuring five assignable CV/audio inputs with factory presets, an assignable knob, a modulator sum output, and a phase output

Add "Average Mode" for Carrier Sum and Modulator Sum outputs
Check out Jakub Ciupinski's preview video for an overview of the basic usage and features shared by both Algomorph Pocket and Algomorph Advance: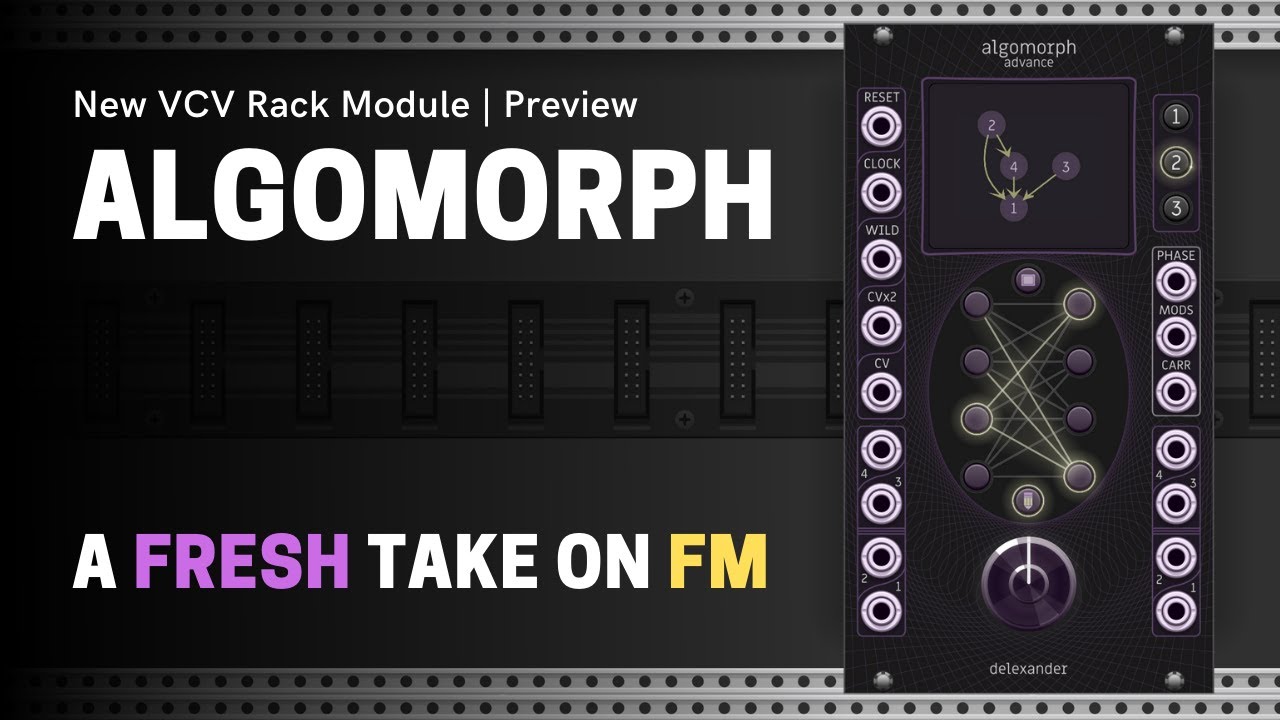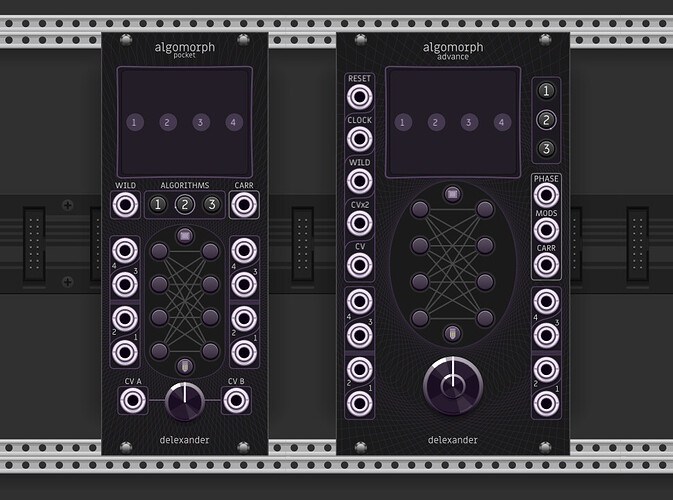 Still more on the way!