Impromptu Modular is happy to present a new module called ProbKey.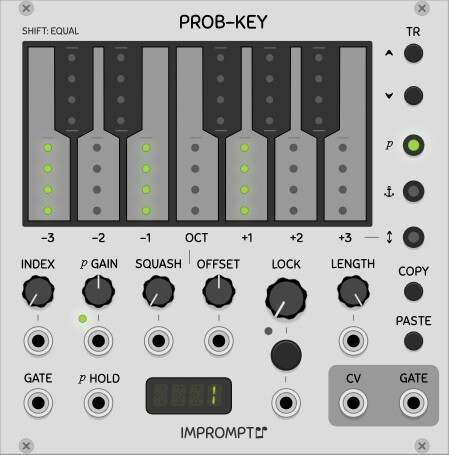 It's a mix and mash of some features of a few well known modules, but put together in my own Impromptu style. For reference, here's what it's loosely based on (but with nowhere near some of the functionality offered in those modules):
The manual is available here, so I'll defer to this for a more detailed explanation of how it works and what it can do:
Now available in the library (thanks to @Vortico and @cschol for the speedy update).