So I have a sequencer generating a high BPM gate and V/Oct signal but the voice I'm using has has a long tail and I wanted to let each note ring out longer. So I made this little patch to take a mono gate and CV and map it to a polyphonic gate and V/Oct.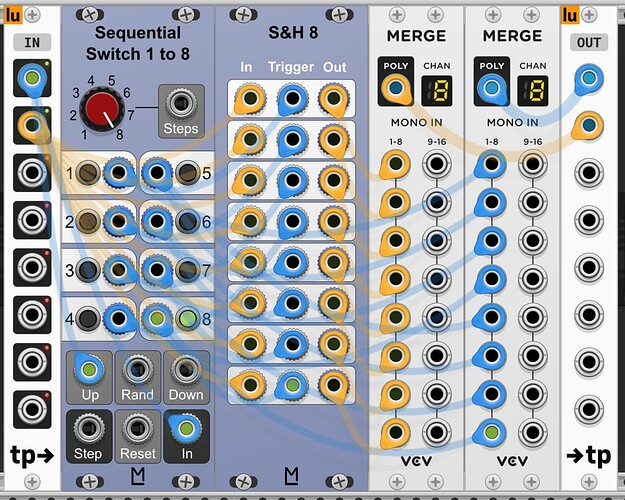 My basic question, does anyone know a single module that can do this?
How it works. The gate is run into the step and in of a 1 to 8 switch. The outputs of the switch toggle individual sample and holds on the V/Oct. Then the gates and V/Octs are bundled into polyphonic signals.