I'm building a mega synth (another story) but I became frustrated that MindMeld's mixer aux would only do 4 aux/sends and is not chainable (as far as I can tell - please tell me if I'm wrong).
I know, why would you want more than 4 effects at a time? Well, suppose you do. Suppose you want all the effects in all the modules available at the push of a button. That's part of my master plan, using MindMeld's PatchMaster as the interface.
Try as I might, I haven't been able to get a result with Glue The Giant's modular mixer system. Probably me.
But then (looking for something else) I found the Quantal modules.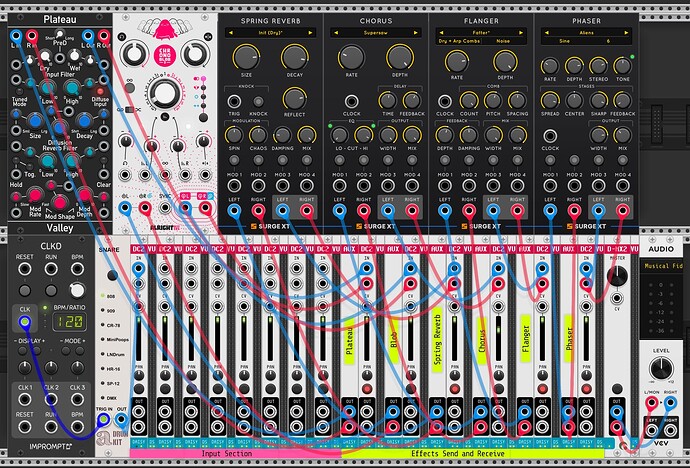 With a bit of experimentation, I found that I can have as many Aux/Sends as I like. MegaSynth here I come

I wasn't able to find much about these modules apart from the informative README here https://github.com/sumpygump/quantal-audio/blob/master/README.md and I'm not sure how often these are used, so I wanted to say thank you to Quantal and spread the love.