Can somebody tell me how to exit full screen please ? thanks (on a Mac)
F11 on Windows should be same on MAC
hi
I got the same issue and didn't get time to search. cmd+s then quit and restart rack. sorry not the answer but worked for me
cheers
tried that - doesn't work - thanks anyway
shame - got a really nice patch running but I think you're right - thanks
You need to check your global shortcuts. I had this issue before. But can't really remember how i got rid of it. Plus: On mac you can assign different shortcuts to menu actions in your preferences.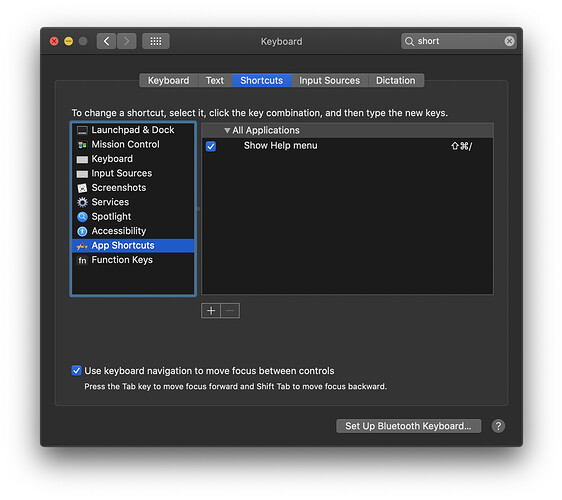 Maybe, you need to hit the Fn key bottom left before F11 ???
Fn key switches between F# functionality and control keys such as volume up/down, play/pause/stop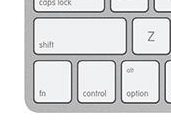 I hope I'm being useful, since I'm not a MAC user

that was really useful - thanks. the whole screen moved upwards so that I could access the dock and quit vcv rather than shutting down the computer.
otherwise, to quit a program, use cmd+Q
The Esc key seems to be the most common key to use to exit full screen on my MBP
thanks but that combination just reduces the computer's volume by one step
unfortunately the esc key doesn't do anything here - thanks anyway
I go with the mouse up to the top of the screen and the window header appears, then I click the green blob to exit full screen.
Mac OS Catalina 10.15.7
That will only work if you enter full screen mode by that green blob. It does not work when you choose full screen mode from VCV's menu.
I did not know that
If -on a default Mac installation- you can enter full screen, but you can't properly get back to normal, I'd call it a bug. If you'd like this to be fixed, it needs to be reported as a bug. I don't have a Mac to check myself and I'm not personally interested but I can help you to report it. But we need to collect clearer details.
How is this different than leaving full screen? Would you say it is an acceptable workaround/solution? What Mac OS version are you running?
In the meantime I've edited the title to reflect this is a Mac-only problem.
Just got round to checking it. Definitely seems like a bug, as the menu allows you to enter full screen with F11, but not to exit with F11 (and the menu item is obviously not accessible in full screen mode).
This is on a 2018 MacBook Pro.
Hi
Same issue on my iMac 5k late 2017 running Mojave 10.14.6 I did the test as I heard it may save CPU running full screen but as mentioned, as I can't get back to windowed view I don't use rack in fullscreen

Cheers Spontex
@michael1964 @spontex.merlin thanks, but what about using Fn+F11 rather than F11, as suggested above?
Isn't just possible to always use "Fn+F11" (as a toggle) to enter/leave full screen?