Hi,
By using ShapeMaster and ADSR module, I cannot visualize in ShapeMaster the ADSR envelope of the waveform coming from an oscillator module.
I am looking for a CV adder in order to enter the CVs of A, D, S and R in this adder
I can visualize the signal like this: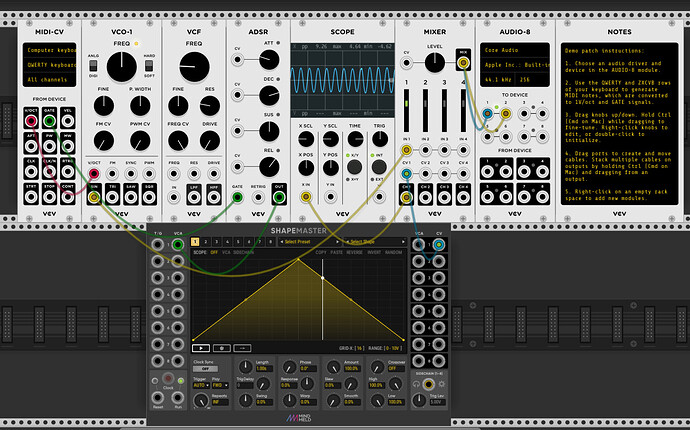 but here :
-control ADSR do not modify the curve in ShapeMaster.
-curve of ShapeMaster modify the curve in Scope
I want control of ADSR module modify the curve in ShapeMaster to visualize and to touch up an ADSR envelop in the ShapeMaster
Can you help me send me a picture?
thanks