Hello
I am trying to figure out what the Tone parameter of the sub oscillator in Ableton's Wavetable synth is doing.
Here is a snippet of the parameter being turned from 0% to 100%:
It is morphing (to a saw?) and waveshaping the original sine wave.
Which VCV module would do the same?
This is the spectrum analyzer when the Tone parameter is at its maximum: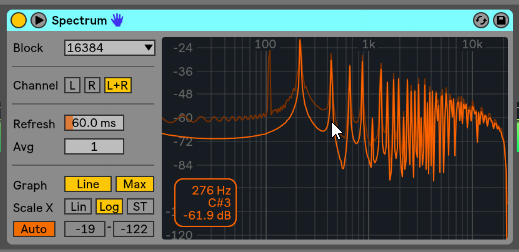 Thanks a lot!