Have you, by chance, invented a perpetual energy machine?
@soundismovement I've uploaded the patch. Its below the youtube link above.
I've also updated the Eno patch above, if anyone wants it. I've replaced the S+H module with Count Modulas Super S+H. Its working much better now

I was playing around with Rings, and got this really cool Pick Bass sound, so I just went with it . . .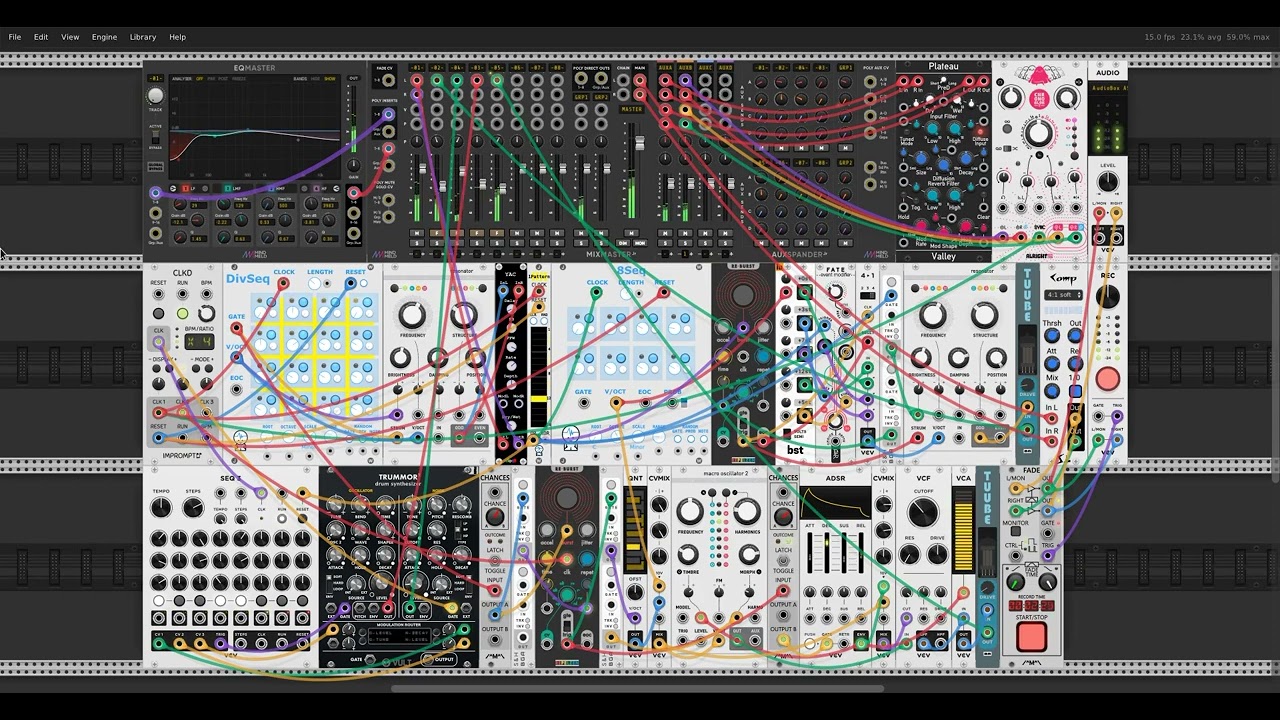 Resonator Jam.vcv (8.9 KB)
Oh my! Great voicing, great energy, and a great live jam feel. Very impressive.
That's a great piece of modular jazz, Auret! Great feel and swing to it. And I too love Rings as a string bass, such a great module.
Awesome stuff

Things always go great until you press record. I suppose that's the thing with probability - It probably wont go the way you expected.

Anyway, I thought Id still share the recording, enjoy. . .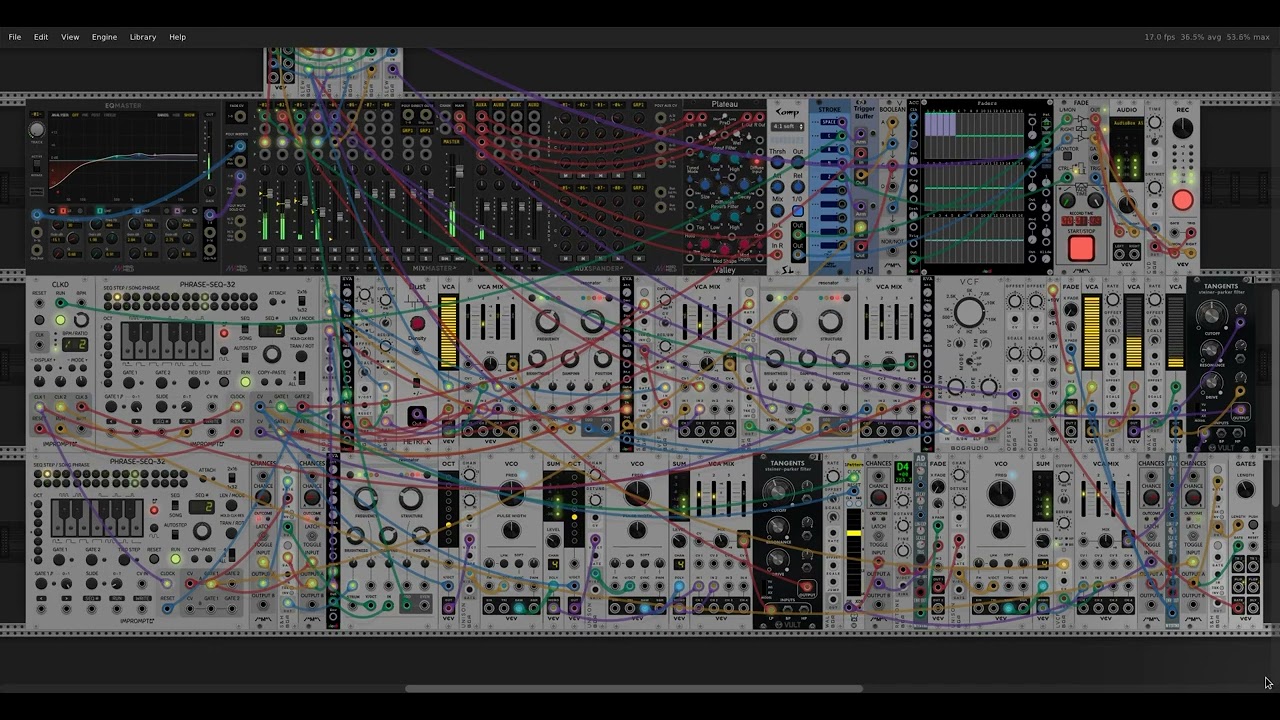 This is one of those patches that I dream up while driving home from work. They never work out the way I expect, but I kind of like this one: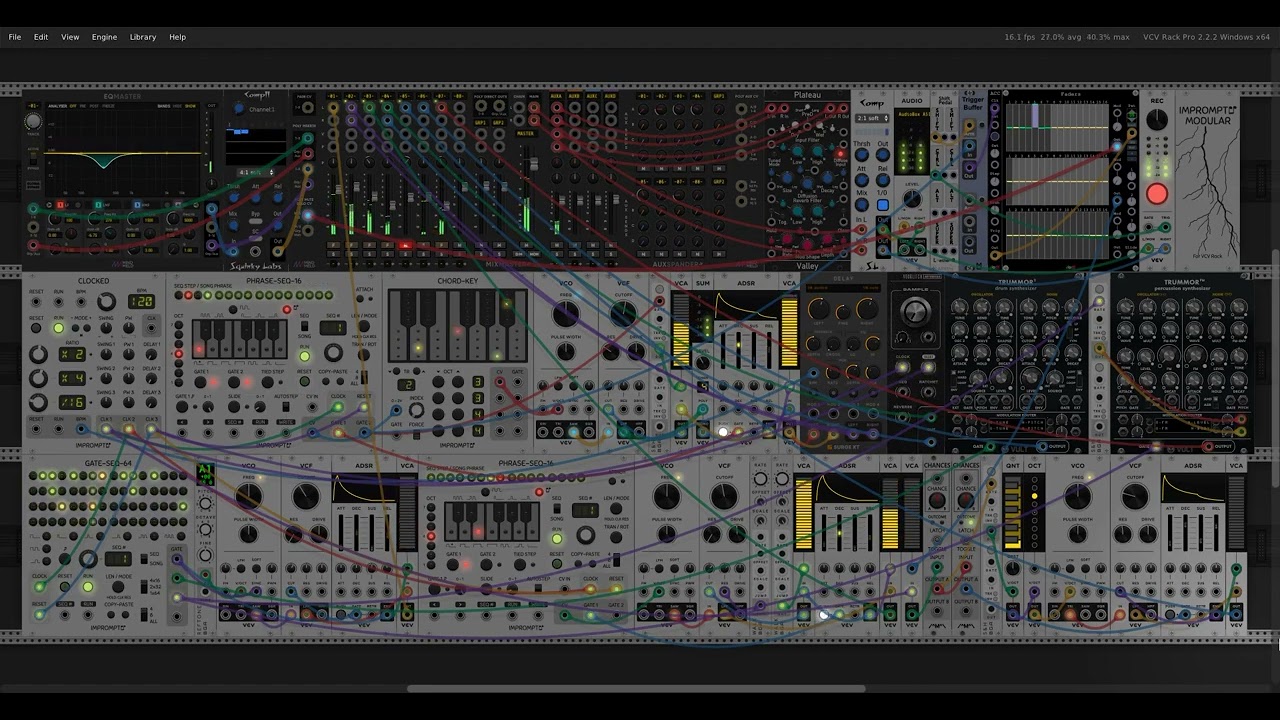 Chill vibes, clean production

I was digging through the archives and found this old patch. I thought I'd fix it up a bit and share it.
Psilocybin Shores.vcv (10.0 KB)
Enjoy…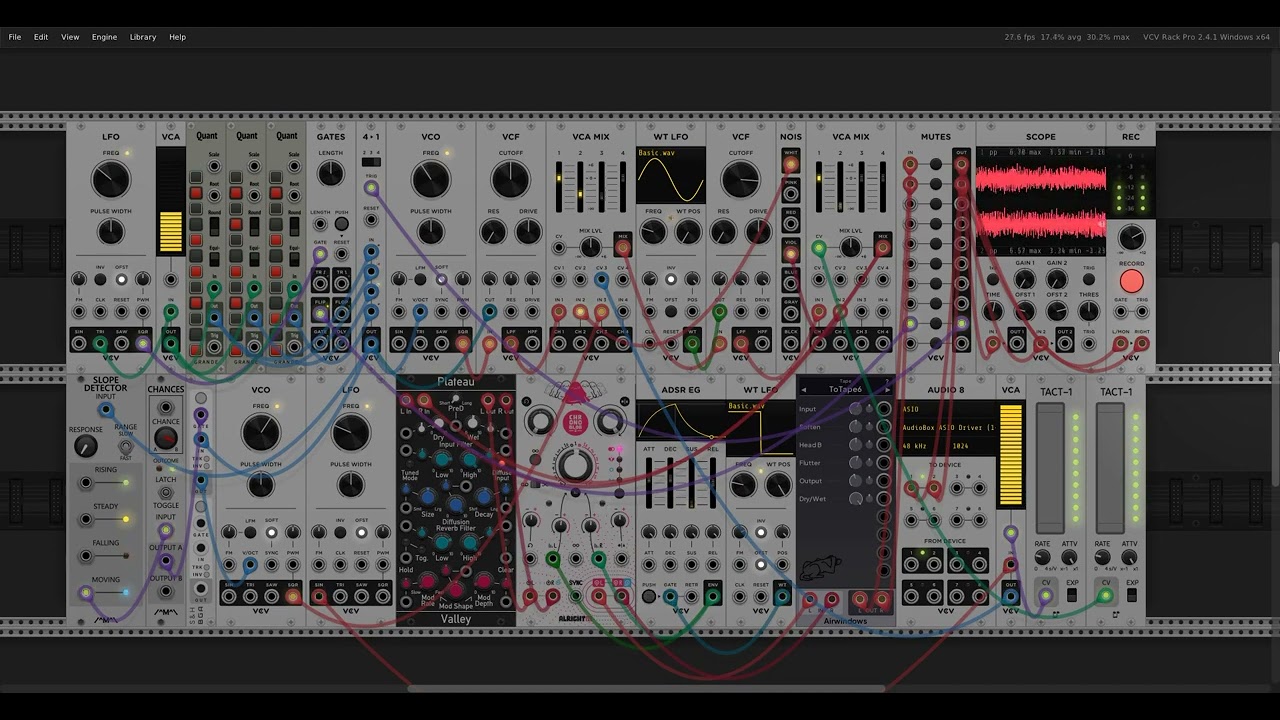 The Chronoblob Tape