Hi @Vortico,
after I've been patching rack-v1 and the fundamentals modules for my personal usage of a dark theme I discovered https://github.com/VCVRack/Rack/issues/1663 where I also posted a comment. I understand your reasoning to reject this proposal. Nevertheless, I really love the dark theme stuff and I'm going to maintain a public fork for this of Rack https://github.com/schuster-rainer/Rack/tree/dark-theme.
I'm aware of the licensing and the non-derivative work on the graphics provided by Grayscale. At the moment I have a private mirror of the fundamentals where I pushed the changes you find in the screenshots.
My question is: What is necessary to legally maintain a dark-themed fork of fundamentals, where other users also can clone and build themselves or download releases? I don't want to infringe … so I'll do whatever is necessary to make it public if we have a common understanding and can agree on how this should work.
Best option for me would be to get permission from Grayscale for this kind of thing, because I'm really don't have any interest in stealing his work or making his life miserable. I can understand if he doesn't want this (Is he active on the forum btw.?).
So in case he disagrees … My guess would be to create custom panels for this. Now the question: Could I use the same layout and just create a custom design from scratch. Or would this be also derivative work? The layout is very simple and there seems to be a very thin line between derivative and own.
This is how the basic path looks like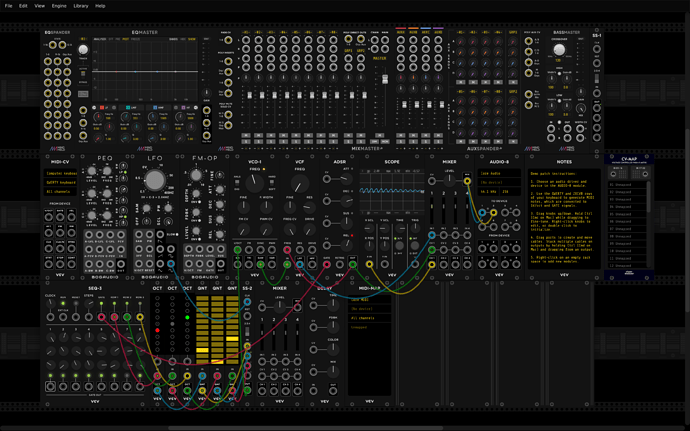 And one with more customization for a red flavored LED Theme