Hi all, Just started experimenting with module skins by editing an existing module in Illustrator.
All I've done is changed the color of a background polygon from white to light blue, just to test it out.
However, I'm just getting a black image with knobs on it…
I didn't see anything specifically about this in the guide. Here are the available settings in Illustrator -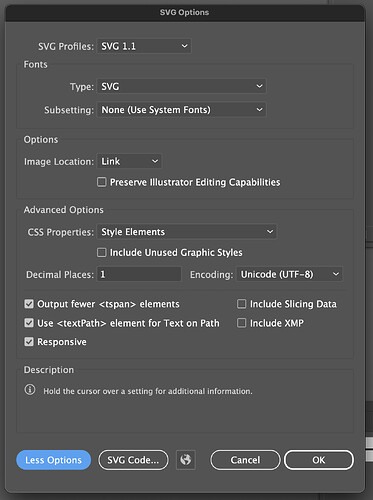 Anyone else using Illustrator for making the SVGs ?