I'm very pleased to announce Entrian Acoustic Drums, a new Rack plugin containing two modules, an acoustic drum kit and a drum sequencer.
The Acoustic Drums drum kit includes 27 instruments: drums, hi-hats, cymbals, and many other percussion instruments, all professionally recorded for this plugin.
It has multiple velocity layers per instrument, for true dynamics, and multiple samples per layer, for natural variation.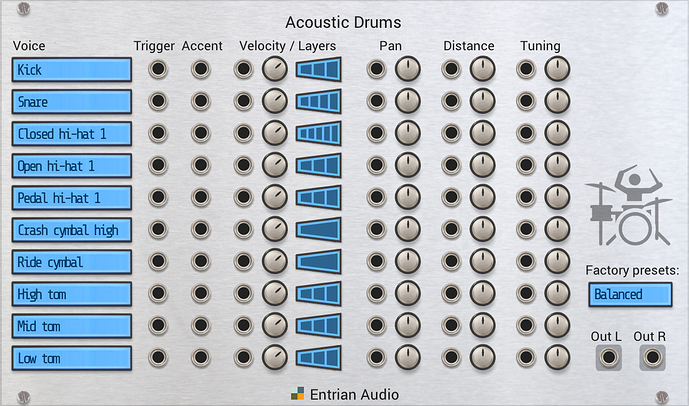 The Entrian Drummer drum sequencer has all the basics of a trigger sequencer, but also has plenty of features for creating and playing expressive drum grooves:
Easy piano-roll-style editing in a resizable popup editor: create, edit, move, and delete notes with the mouse. Scroll and zoom to navigate long sequences.
Per-note velocity.
Flams, ratchets, etc., with independent start and end velocity.
Recording from MIDI input or PC keyboard, with controllable quantization.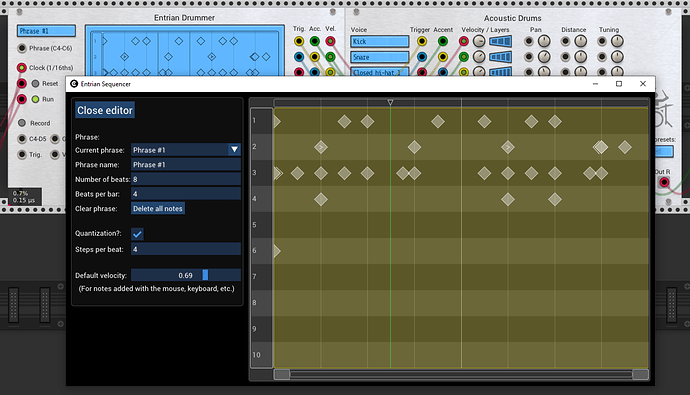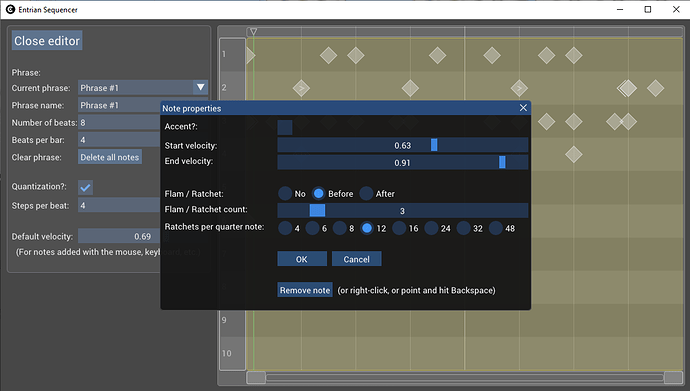 Here's a short video that demonstrates some of the features of the two modules:
For more information, see the manual.
Entrian Acoustic Drums is a commercial plugin, currently priced at $20. It's available from the VCV Plugin Library.
If you have any questions, comments, or bug reports, please don't hesitate to contact me here on the forum, or email support@entrian.com.
Thanks! - Richie.