Hello there! Super excited to announce the official release of Allieway Audio Series I , my first collection of original VCV modules. Series I launches with 3 modules exploring fresh and unexplored territories in modular synthesis , with two additional modules to be added soon (as well as a 6th bonus treat, making the $10 pricetag less than $2 per feature-packed module! ).
In-depth videos on each module in this series are coming soon, and detailed manuals can be found here.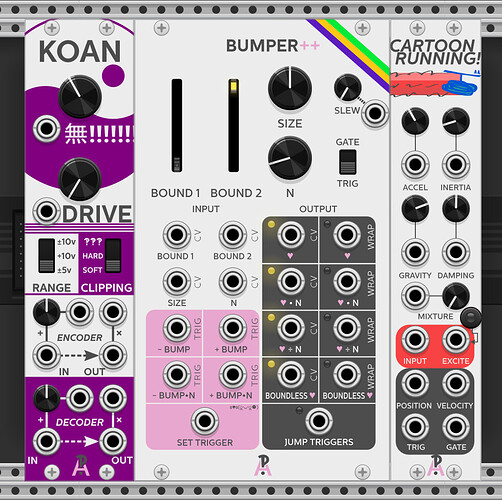 Regarding the $10 pricetag for this collection: I am an Electrical Engineering student, and will use any money raised from sales of these premium plugins to help me pay for food and textbooks. I want to make many of my modules into real physical Eurorack modules in the near future!
I also plan to continue releasing free modules as well, with more already on the way - thanks so much to anyone who supports me

Check the modules out on the official VCV library here: VCV Library - AlliewayAudio Series I
This thread can also be used for submitting any questions or issues you have found - you can also reach out to me anytime on the Allieway Audio discord!
Thanks so much for reading