While we favour each module, they go straight down into a scrolling modal type view. It'd be nice to have more columns spread out in the negative space(left and right, not just centered. Or possibly being able to navigate the favourites by click/holding, and moving the mouse on a favourite module to place in a different column.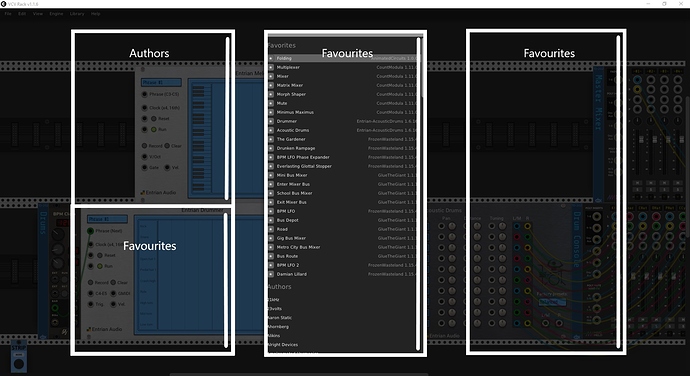 With favoured items: click and hold and move to sort items per column
Authors items left alphabetically sorted
Perhaps even more room below the columns to show top 5 patches as building blocks, shown horizontally for specific track needs, (bass, drums, synth, EQ patches) Similar to what STRIP does.