It's your clock, the LFO-2 is not constant "enough" to trigger the same time all the time.
Here is a patch with both LFO-2 and Clocked as a clock, and you can switch between them, one is stable the other one is not.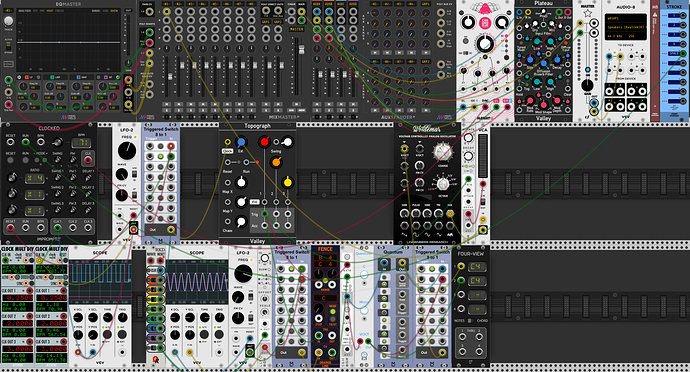 Test Renegate 14092020.vcv
(64.4 KB)
My hunch would be to say it might have something to do with clock resolution setting in Topograph. Right click Topograph to open the global menu and see what the External clock resolution setting is - I think it defaults to 24ppqn.
P.S. easy fix : also send a reset to your clock (LFO-2) every 8 notes

Sorry, guys. I keep thinking I'll be able to get back to my computer to check this out but alas I remain away from it. I'm pretty sure that Topograph is set for 4ppqn. It's way to slow at the default so it's hard to forget to change that. Funny fix, Peter!

Edit - I'm trying to create a more "primitive" fixed rack without modules that I don't need. This is the reason for using the LFO instead of a clock. But you gotta do what you gotta do.