Hello,
I have an Elektron Digitakt, Digitone and a Typhon Dreadbox which I love, especially for ambient music. I use the Digitone as the master clock and it also sequences the Typhon. All my audio comes out of the Digitakt due to it's compressor.
I've been wanting to add some Eurorack gear to my setup for effects and also for some nice arpeggios and movement to my setup then I found VCV which I've been learning for a couple of days.
Is there a way I can connect my HW and VCV together? If so what extra gear would I need to accomplish this please?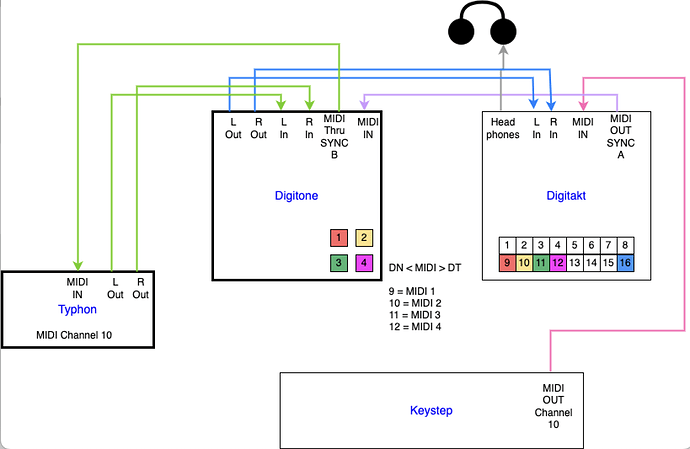 Thanks