Never enough hours in the day to go down all these rabbit holes


And he's remixing a bunch of king crimson records (porcupine tree connection?)
Tosin is the most interesting guitarist I've heard since I was a little kid. Totally unique and insane.
Steven Wilson has remixed so much music, often including surround versions in addition to stereo, and not just prog rock: King Crimson, Jethro Tull, Yes, Gentle Giant, Tangerine Dream, Marillion, Caravan, Roxy Music, Tears For Fears, Chicago, XTC, Rush, Simple Minds…
https://www.soundonsound.com/people/steven-wilson-remixing-classic-albums
My son interviewed Steven Wilson too, just before his 2013 Australian tour of The Raven That Refused To Sing.
AFAIK, the tremolo (picking) terminology comes from the classical world. It's a simple way to get sustained notes with varying dynamics on plucked strings.
Here's a detailed explanation about tremolo picking in the classical mandolin world:
totally makes sense. I'll buy it. but these days, the metal thing is the most common usage. Just google it and here's what you get:

I doubt that most common within YouTube search results implies ´most common these days'. Especially not for a technique this widespread on plucked instruments. But YMMV.
Listen to Arab Oud music etc., lots of tremelo.
Yes! My favorite tradition for that!!
Execution is different with the fingers instead of a plectrum, but I also loooove the way flamenco guitarists use tremolo:
Yeah, I immediately thought of Arab music when I watched that video.
BTW, another Steven WIlson remix about to be released in October (including 5.1 surround): Tears For Fears "The Seeds Of Love"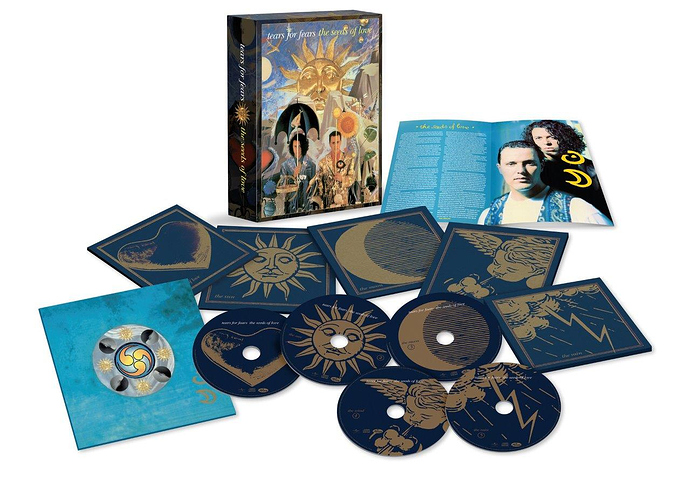 Points to whoever can make some "hipster progressive north american black metal" in VCV Rack

perhaps mechanical advantage is needed,.
old people might be reminded of the "gizmotron"?
i remember reading an article about it back in the 90s. And seeing a photo of Peter Cook (the satirst) holding one. It seems like kind of a poor idea though.
Yeah, e bow was a lot more popular. I have one of those.