Catching up on my subscription to ACM
yeasts have always fascinated me.
I have made wine until I was 25 or so, and I have made all-grain beer for years.
all I knew? THIS yeast is good for THIS beer and THAT one is not…by the way, that article is way too complicated for me…I could not even imagine how much knowledge there is in applied biology/chemistry.
I still have a bottle of mead, made by me kinda 11 years ago…

maybe the time to open it is coming…
I'm reading Dune from Frank Herbert for the first time and it's a blast

Yeast/beer/wine is the base of biosciences. I'm home brewing for 40+ years now, not really a climate for wine here. Made quite some fruit wines though.
I am currently reading the book "Corporation happiness. History of the Russian rave".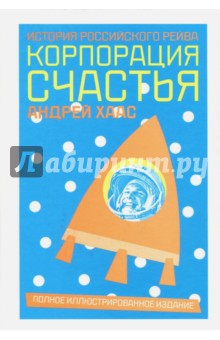 I'm currently halfway through Yehudi Menuhin's "Unfinished Journey". It's a really interesting insight towards classical music and being a child prodigy, so I'd recommend it, even if it is a bit clunkily written.

I have this one!
And second book is Electrochoc by Laurent Garnier, David Brun-Lambert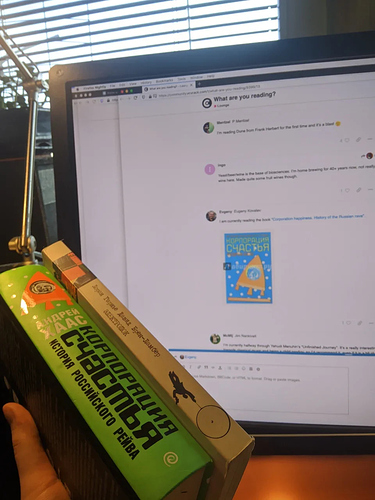 Cool! Is "electrochock" interesting book?
btw, I'm reading the EMS Synthi f'n manual and the educational book. I really like the way everything is explained…and I have almost finished to replicate it on VcvRack…I'm also going to recreate the matrix using the pads of the beatstep pro

why not, as soon as I finish it! my roadmap says "later"

I am very busy these days.
I have seen that @Deev and @VCVRackIdeas have already done it. I have not looked at their projects, so expect something to be wrong from mine…I am doing it just for fun

No problem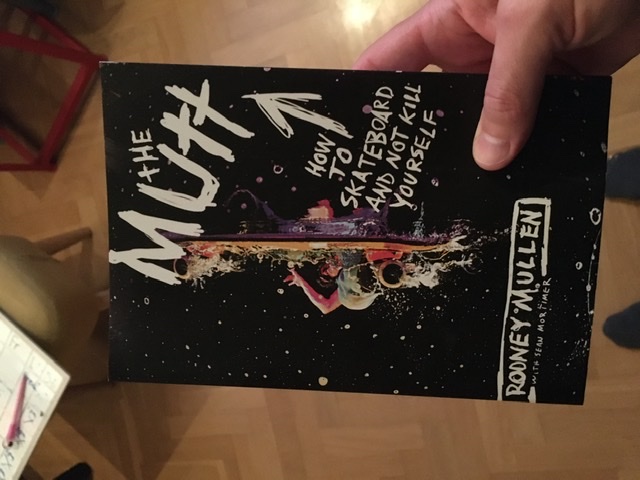 Très beau travail, @ale47p

Haruki Murakami's Hard-Boiled Wonderland and the End of the World (1985)
I'm about 1/3 of the way through it and am still not quite sure what the story is. So far, 1Q84 is my favourite by him.
thank you Marc, but the only thing I know in french is something like "je ne parlais pas francais" or something similar