hi,
i've compared a generic signal which reset the phase, compared to the vult one in loop mode: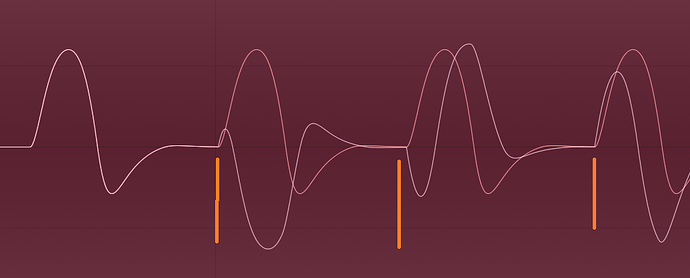 it seems (on orange tick - i.e. when loop mode retrigger the envelope) that is mess with the phase also? is this a sort of "home made" retrigger mode or what's up? never seen somethings similar.
just to learn somethings new; its not related with vol env…
your opinions?