Hello I haven't used VCV for some time and yesterday when I start it again, it appear than some of my files wouldn't open. See the error message on the picture.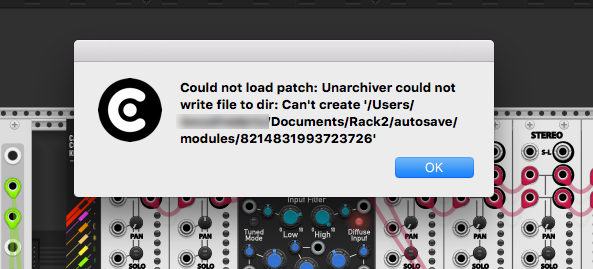 To be sure I installed VCV on windows where the files open normally. After investigation it turns out that the WT-VCO and WT-LFO modules are the source of the problem. If I create a new WT module on mac, save it and reopen it, there is no problem. If I create a fresh new file with just a WT-VCO or LFO module on windows, and then I open it on mac, I get the error message again.
The problem is that I have quite a bunch of files including these files, and my platform is the mac. As it is all I can do is delete the modules on window, bring the files back to mac and recreate these modules, wich is is pretty annoying.
I haven't done any system update.
Is anyone experiment this kind of problem ?
And more so, do you have any idea to solve the problem ?