Hello everyone, I have been talking to Squinky Labs about his development of the Voyetra 8 Rack mounted synth and all the wonderful team who developed the hardware and software [Our very own Squinky]. I have as usual dived in to trying to recreate the 'audio path' of the synth. I feel like I have hijacked the 'What are you listening to' thread, so I have started this one for discussion about making the synth in VCV Rack. All are welcome as always to contribute to this endeavour. Here are the audio chain schematics of the Voyetra 8 from the user manual: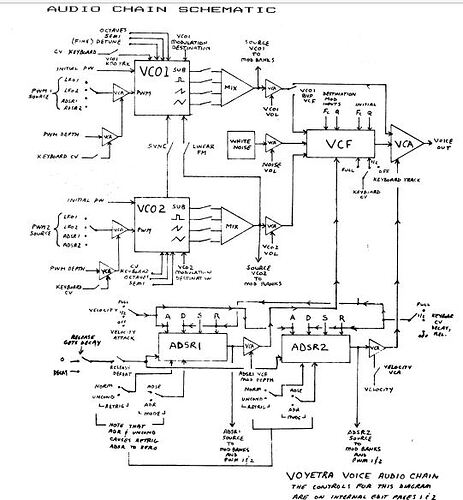 Voyetra 8 rough set up.vcv (49.4 KB)
This is probably miles off but here it is Kleine Voyetra 8 style synth.