I just started using the WT VCO, so I don't have much past experience to draw on. But I am getting very distracting audible clicks - only with that module. Other VCOs are just fine.
Today I got a Fundamental update to v2.02, not sure if that has any bearing on the issue.
Here is a picture of the frequency spectrum that shows a lot of noise, above a relatively clean VCV VCO spectrum for comparison. The clicks are bad enough that I really can't use the WT VCO.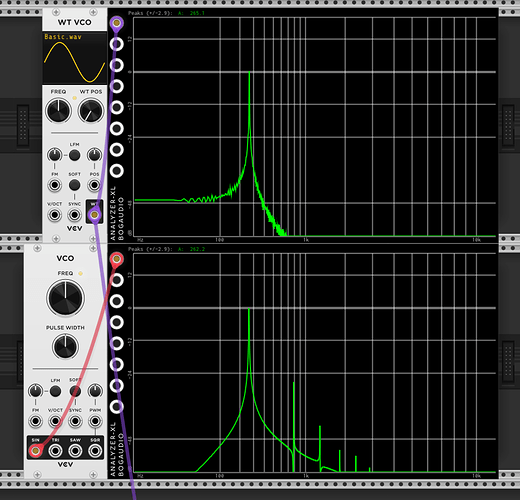 Anyone else having problems with the WT VCO?
Edit - fixed with version v2.03