Hey everyone, Just got VCV Rack 2 compiled natively for Apple M1 chipset.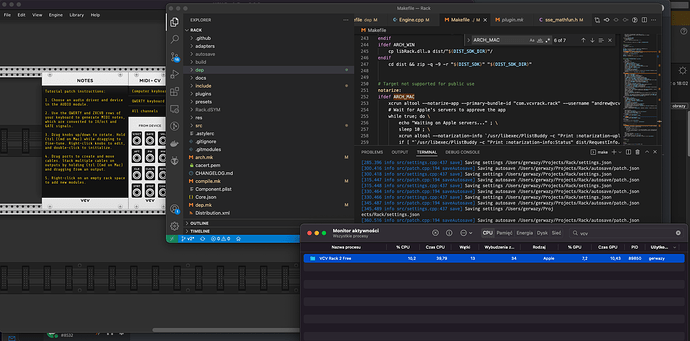 I just wanted to find out how hard it would be to port VCV Rack. Basic Rack app was pretty simple to port. SSE2 instructions needed to be rewired to use sse2neon. Makefile needed to be adjusted to detect OS correctly etc.
If someone is interested in detailed changes I made to source then I can push them to github.
To make this port I used:
https://github.com/VCVRack/Rack (v2 branch)
I also did some modifications to Makefiles to support M1
Disabled LuaJIT support because VCV Rack wouldn't start with this enabled.
When I have some actual music flowing through this port I will update this thread