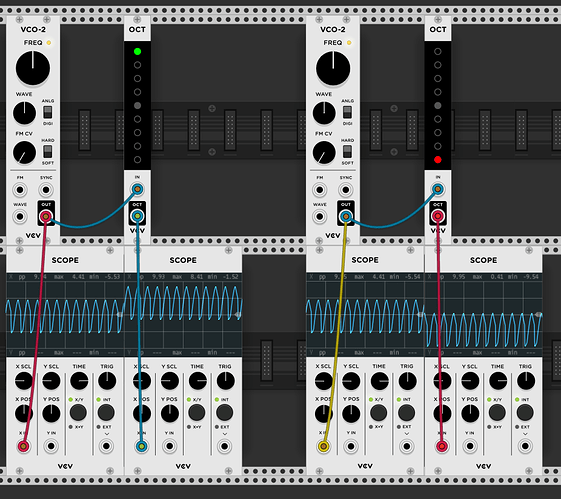 I'm running Rack-1.dev.b4bd09a (Linux) and it seems that Fundamental Octave doesn't work at all.
I'll double check and (if appropriate) open a bug report as soon as possible; in the meantime it may be helpful if someone else checked this and left some additional feedback below.
Edit 1:
I see I now get the same behaviour on Rack-0.6.2. On the other hand I remember using this module without any issues in the past.
This seems to suggest it's something in my setup rather than a software bug.