Hello everyone, I am just starting to use VCV and ready to explore its endless possibilities. But I want to take a very different approach Rather than having access to every module, as a starter, I want to have a limit to a particular size which I don't want to exceed.
From my understanding and knowledge so far, this is what I have built.
Please tell me if the number of modules is ok? as in, number of VCA, VCO, and Envelops. Suggest me as I am a beginner to this.
Thank you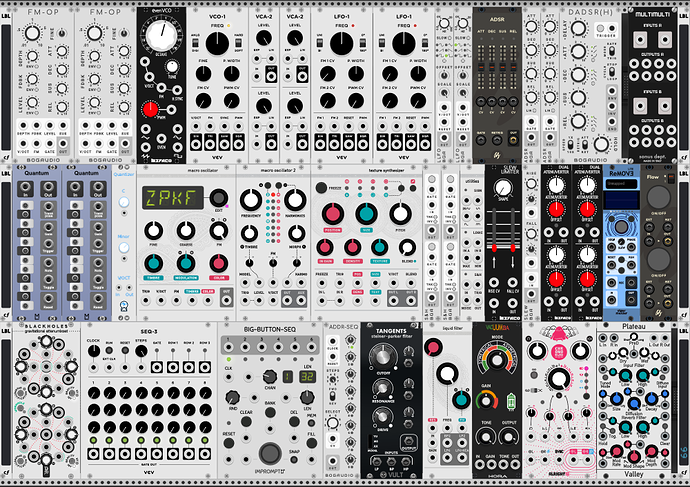 8 channel Mixer is also added but I will count it as an external part and not including it within my limit of modules.