Hello,
Is it an easy way to get - as std::string or char[] - the (current) plugin version? I'll "need" it to display the version of the plugin during module reset ("fake" screen during module reset - displayed for 1 second).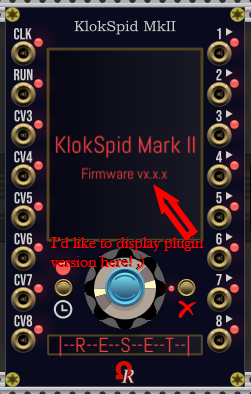 Of course, I don't want the hardcoded version number in C+ module's source, despite it's the most easy way, for the lazy guys lol. However, it's always possible to open (as text) the plugin.json file, then doing strings analysis, but it's not user friendly and not elegant.
Above I've wrote I'll "need", but be sure it's not vital, however!

Maybe an external variable (or function) is existing?
Thanks in advance.