I'm using the Rack 2.0 and want to mess around with some knobs on my patches with the MIDI Map module, using my midi controller's knobs.
In the standalone version, I can see the midi device without a problem.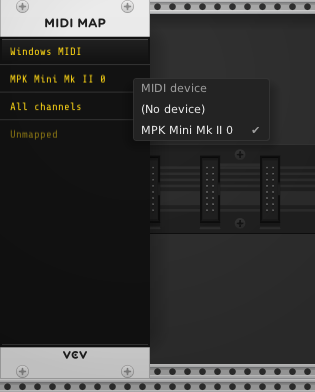 But in the VST (with Live), the option isn't there at all.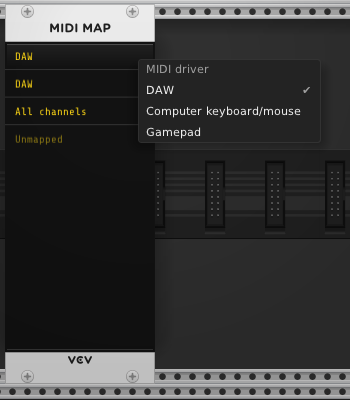 When I try to map the values it looks like VCV recognizes my midi controller, like this: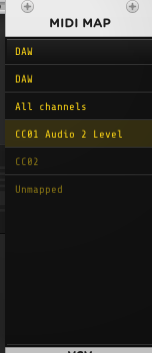 But moving the knob doesn't do anything.
Should I do this differently when using a DAW? How do I map the knobs on my midi device to VCV's knobs?