P'tit lu all…
I experiment a strange issue. While I launch VCV Rack, I can't se it anywhere. So, I try to clic on the icon a second time to launch, but I obtain this message: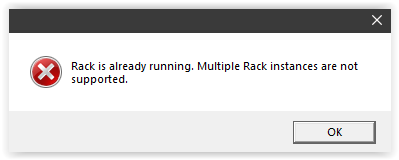 Of course, I tried to tpe Alt+Tab to verify if it could be out of screen, but I can't see it. Also, I can't find it in the Task Manager…
Tried to reboot Windows 10 (version 19042.867), but still the same issue.
Thank you for help.