Hello here I go with one of my crazy ideas again! This time it is to try build the Ultomaton in VCV Rack: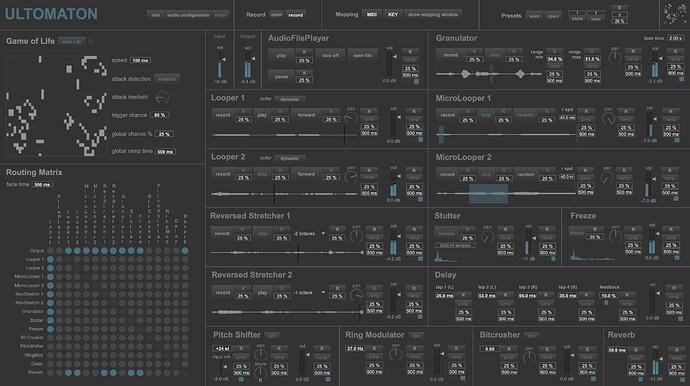 Only modules I am not sure about are the Reversed Stretcher section on this set up-any modules ideas for what would work for that particular section.
Loopers=Lilac Looper, Luppolo -3 of them in one module, Foursome
Granulator-Grainfx, Grains of Wraith
Microlooper??? A small looper=Voxglitch?
Stutter-Stutter
Audio file player-Nysthi Complex Simpler
Any other suggestions for switches mutes, maybe don't want them all playing at once, could get loud very quickly. Thank you for listening, much appreciated.