Hi

I'm proudly present my very first module for vcv now… I wanted to make something unique, and got an idea: Making sound out of an image! Kind of painting some music. Sounds a bit crazy at first (i know). But it's easy to understand. It's just a matter of converting the color of a pixel (RGB values) read from an image(png) into control voltages for vcv.
Technically my module named Pictogram is an image sampler that collect pixel data and yields cv values. I'm not the first one with such an idea. Look at Emil and liMonADe from Bidoo. These modules are image controlled oscillators. (ICO's)

Thank you Bidoo for making it open source! So i had a good starting point to begin the development. And thank you Steve Russell for your code addition, that makes it possible to build pictogram on Windows

But i'am not able to provide a mac build or a Win build from my side.
The license is GPL v3 or later.
Source on Github and the manual and the Linux binary
Pictogram in Action: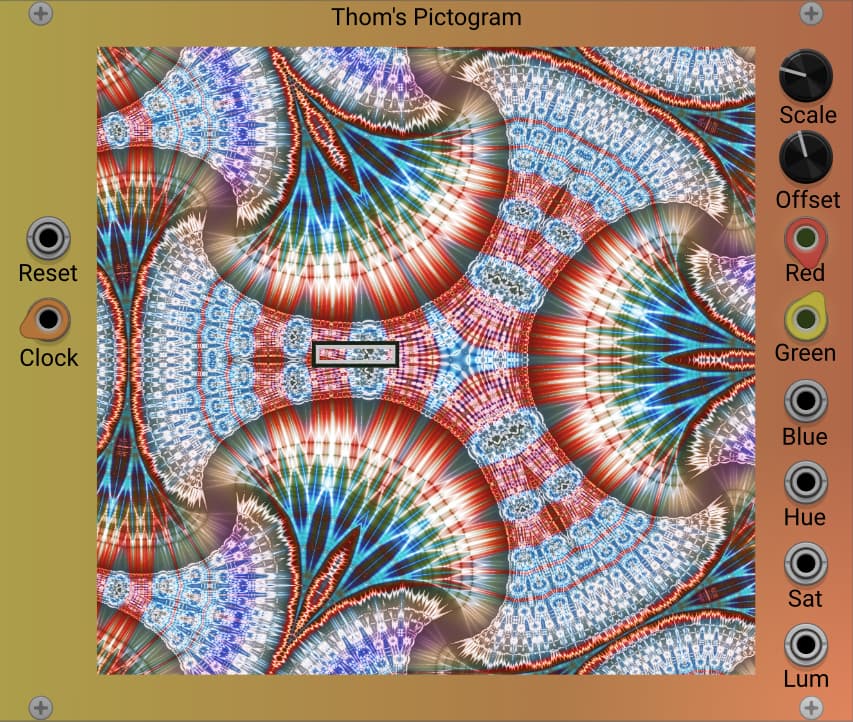 In the module browser Pictogram appears without the image. You'll find it here in this github folder The image has the same license as Pictogram. Pictogram can handle png images with any side ratios and sizes up to 14Mb and maybe more… (so far tested).
Here is an example patch with a link to soundcloud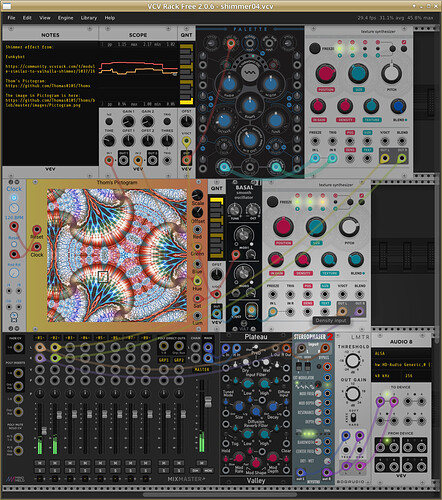 Questions, critic, ideas are very welcome and bug reports too, of course. So grab it and have fun with it. My plan is it to push it to library some day after a testing time. And i' am open to develop more modules… Cheers, Thomas
Update to V2.0.1
Replaced Ctrl-Drag with Space-Drag for resizing the selectbox