Hi all! I'm pretty new to modular synthesis but I've always been fascinated by it ever since I was a young kid watching The Monkees. I'm primarily a singer/songwriter with a strong Monkees influence. But what a gigantic world of music I was missing before I found VCV Rack. What a great community here too.
Anyways. As some of you may know, The Monkees were one of the first groups to use a Moog on a pop record in 1967. Apparently this was the first Model III with portable cabinets. I was wondering if anyone has built something in VCV Rack like these first Moog synths that Micky Dolenz played?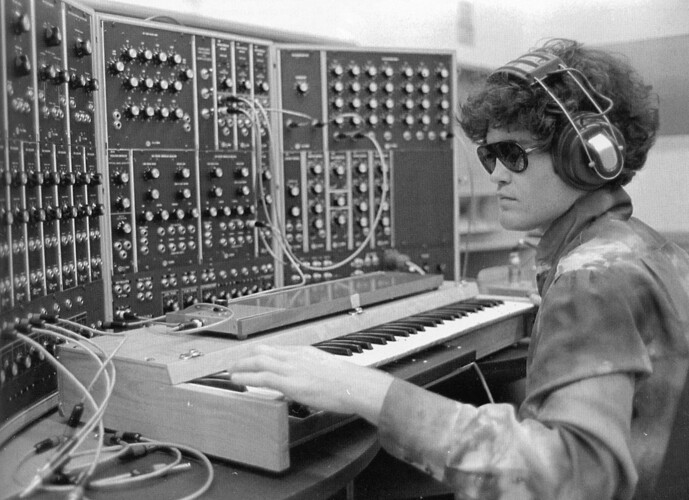 Paul Beaver was asked to play the Moog part on this tune from the same LP, btw.
~Kyle