I'm actually working on a module to utilize the Softube Console 1 MIDI controller for controlling other modules in the Rack.
Because all the labels under all the knobs and buttons on the hardware cannot be changed, I came up with the idea of an additional screen that can be attached to the Console 1 controller to show the user the targets of all knobs and buttons.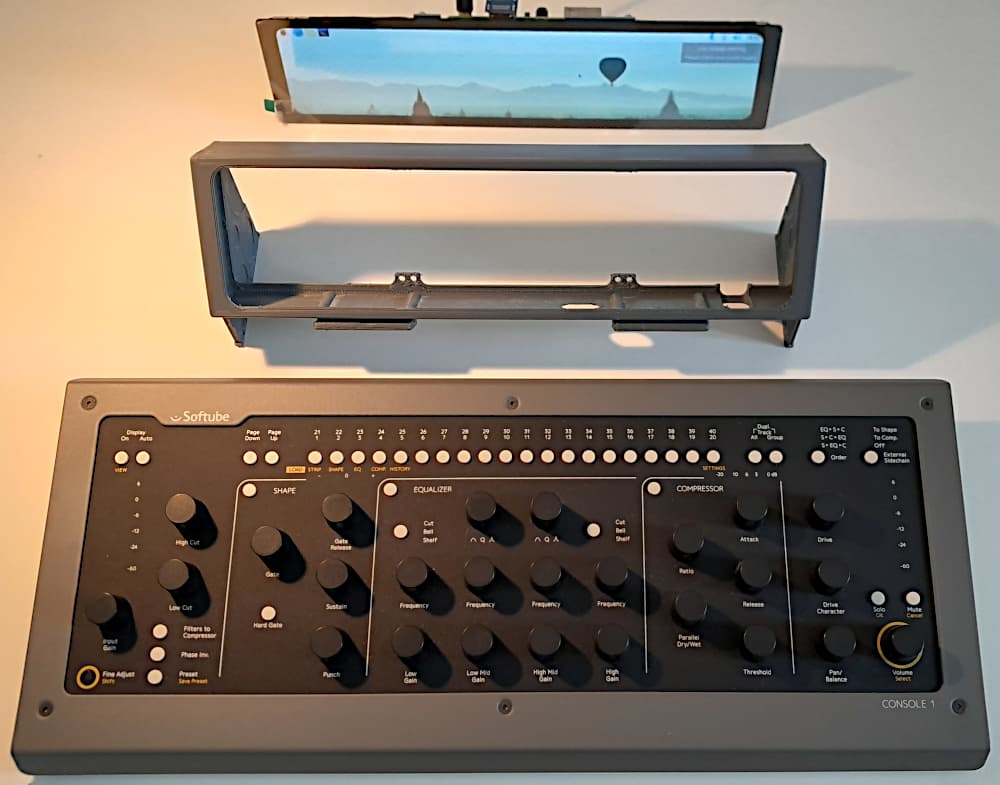 In the picture above, you see a Raspberry Pi attached to an 11.9 inch LCD screen. More about this screen, see 11.9inch Capacitive Touch Screen LCD, 320×1480, HDMI, IPS, Toughened Glass Cover | 11.9inch HDMI LCD and https://www.waveshare.com/wiki/11.9inch_HDMI_LCD
In the middle you see a custom 3D print I designed using TinkerCAD 3D design Console 1 Screen Case | Tinkercad
And at the bottom you see the Console 1 controller by Softube.
One goal is to run VCV Rack headless on a PC/Mac and use Console 1 with the attached screen for live performances.
Actually it is not the goal of this project to run the VCV Rack on the Raspberry Pi itself.
I want to share the progress of this project here, so stay tuned